MCVP Final Rehearsal
2019-12-02
It has come to the last 72 hours before the 10 contestants step onto the final stage to compete for the Miss Chinese Vancouver crown. At the their final rehearsal, all were ready to translate the 3 months' hard work to astounding performance. Each individual segment of the show is choreographed to highlight the contestants' originality. This year's Pageant includes a challenging group dance, a surprise swimwear segment, a chic and fashionable catwalk, a much anticipated talent show and a nerve-racking Q&A. The audience cannot afford to take their eyes off the stage for just one second throughout the night!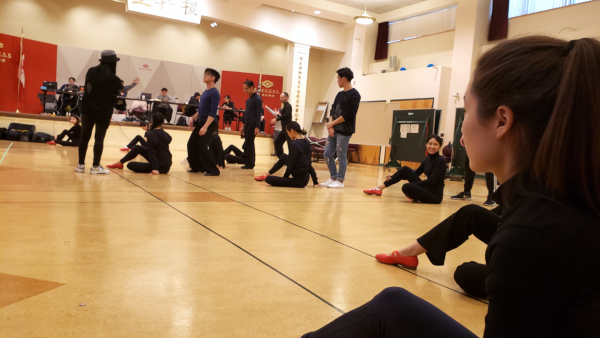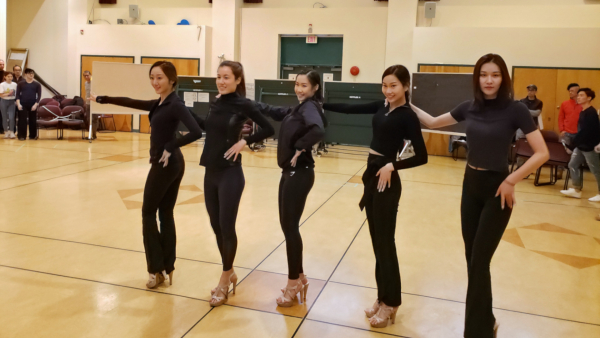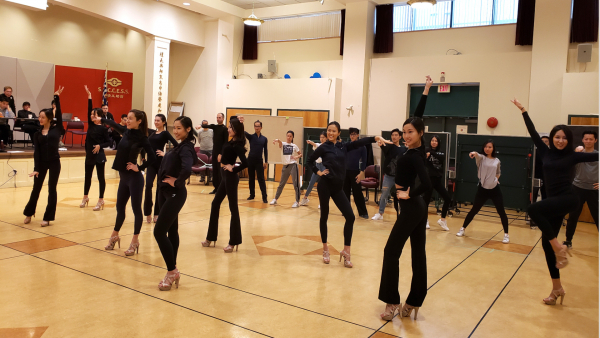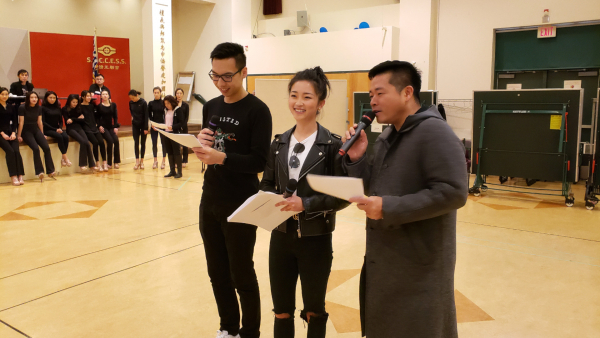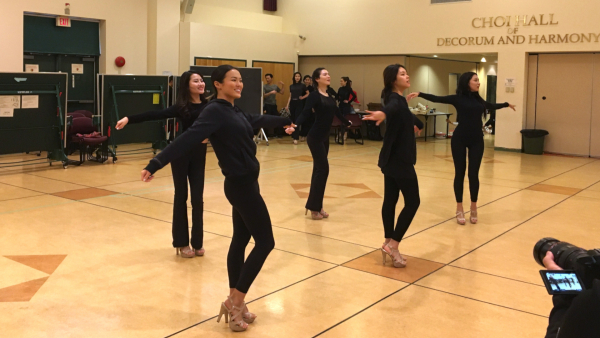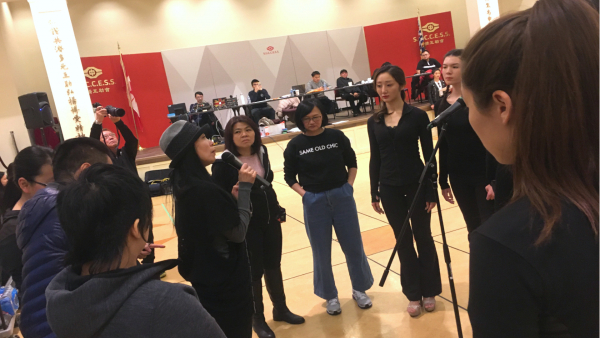 The Miss Chinese Vancouver Pageant will be held at the Vancouver Convention Centre on December 4th. Fairchild TV is honoured to invite professionals from different sectors to form the judge panel. In addition, Miss Daily Wu (Beauty Court) , Dr. Martin Braun (Vancouver Laser and Skin Care Centre), Mr. Edmond Man (Luk Fook Jewellery), Dr. Charles C. Jiang (Richmond Anti-Aging Clinic), and Mr. Alan Wong (3 Fish Company) from the guest judge panel will contribute towards selecting the winner of the Pure Heart and Spirit Award.
The Final show will be aired on Fairchild TV, Talentvision, www.fairchildtv.com and www.talentvisiontv.com at 7:55pm. You can also visit MCVP Facebook page and Instagram for updated news.
MCVP Training Camp Chapter 7
2019-11-27
Although youth calls for good skin, having a good skincare regime is still really important. The 10 finalists recently attended another skincare seminar to further understand what external factors can contribute to damaging skin and ways to retain their complexion.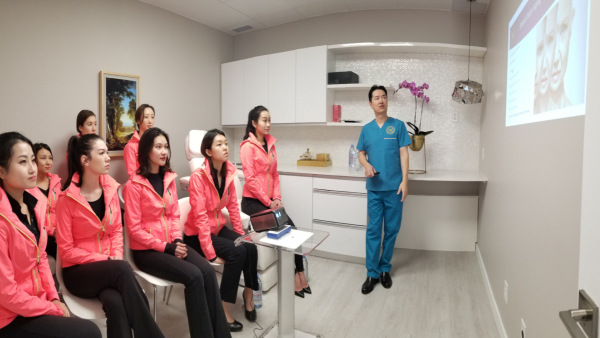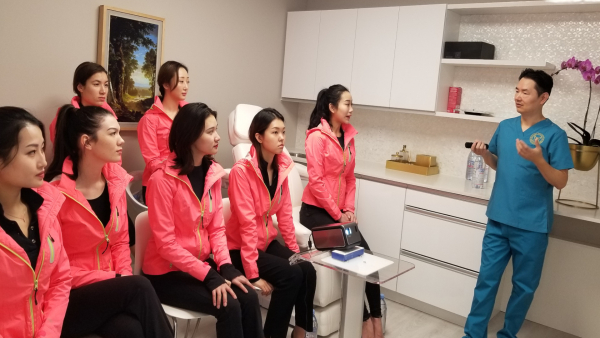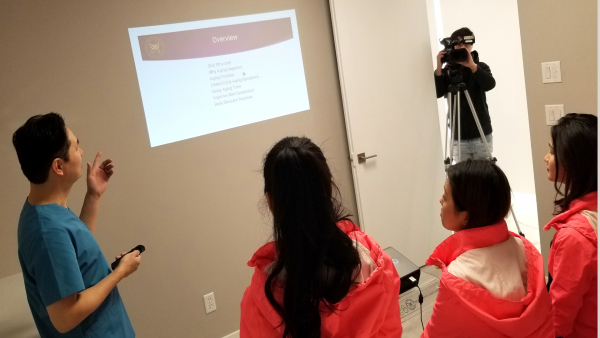 Other than having beautiful skin, having a pearly white smile completes the package. They were fortunate to receive dental care tips and teeth whitening services from dental professionals so the contestants can smile with confidence.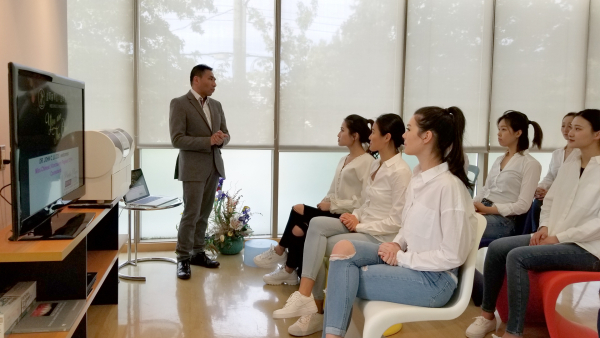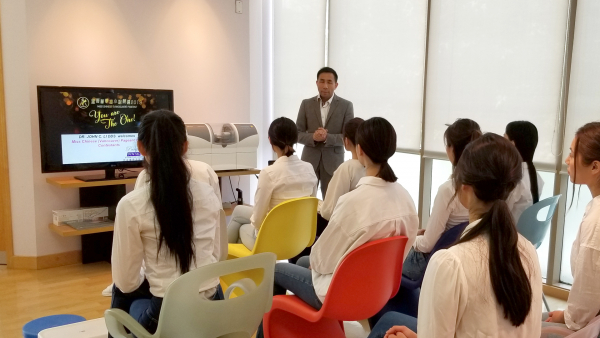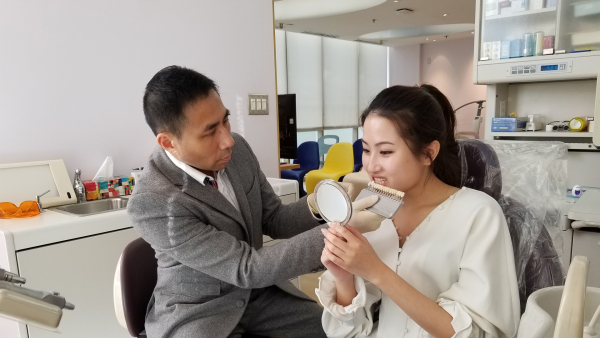 In the midst of the packed schedule, our styling supervisor Shirley Chan dressed the finalists in the trendiest outfits.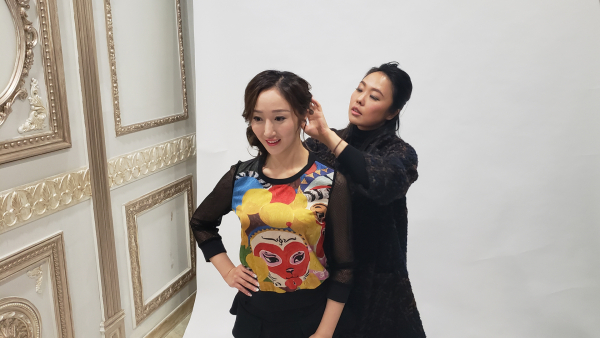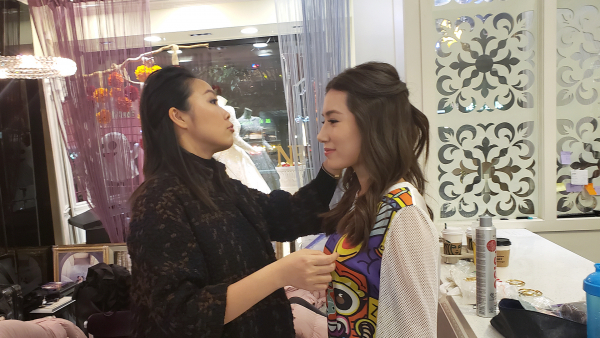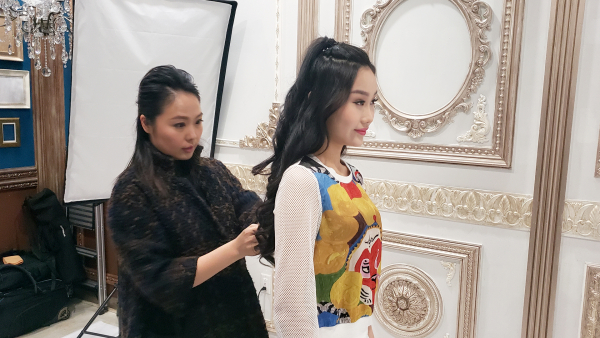 To continue this fashion stamina, they were put into elegant evening gowns to further elevate their poise. To finish off the outfit, the gowns were paired with dazzling high heels and sparkling jewellery. These young girls instantly transformed into beauteous goddesses right before our eyes.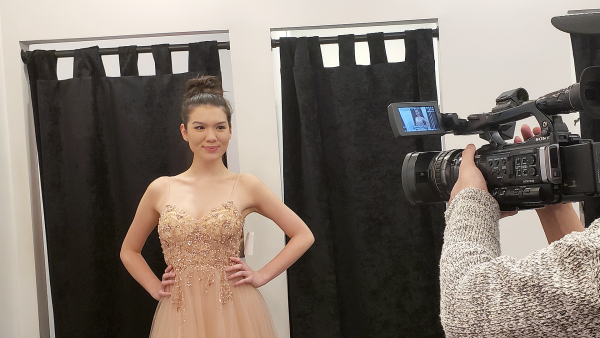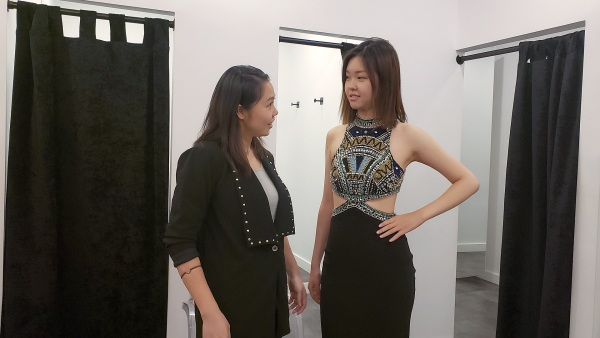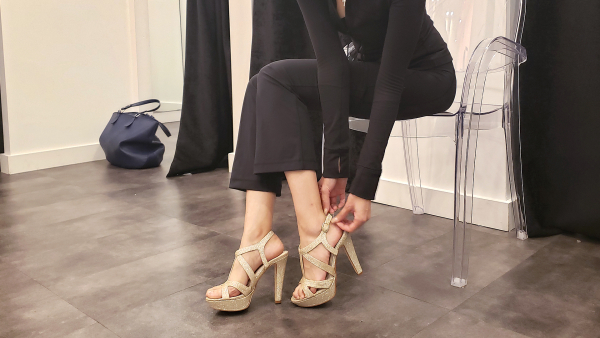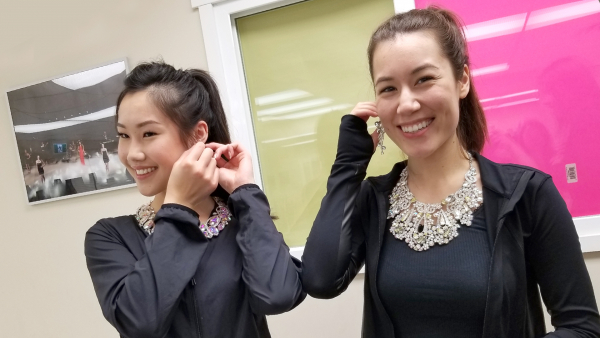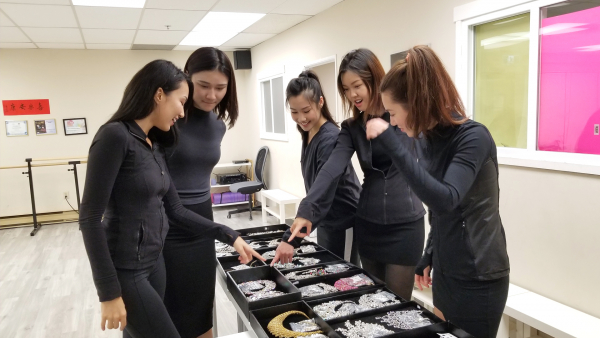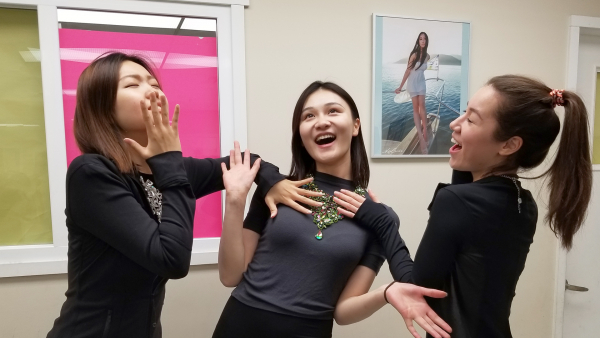 MCVP Interviews on Leisure Talk, City Chat, and R&B High Tea
2019-11-22
After more than two months of intensive training, the 10 finalists are well-prepared and ready to take on the ultimate challenge at the Final. In the midst of their packed schedules, the ladies recently guested on Leisure Talk, City Chat, and Fairchild Radio's R&B High Tea to share some interesting stories of training and the precious friendships and bonds among themselves. To find out more about the 10 lovely contestants and their remarkable Pageant journey, tune in to Talentvision's City Chat on November 28th at 9:25pm PST, Fairchild TV's Leisure Talk on December 3rd at 6:20pm, and FM96.1 on November 24th and December 1st (Sunday) from 2:00pm to 3:00pm for R&B High Tea.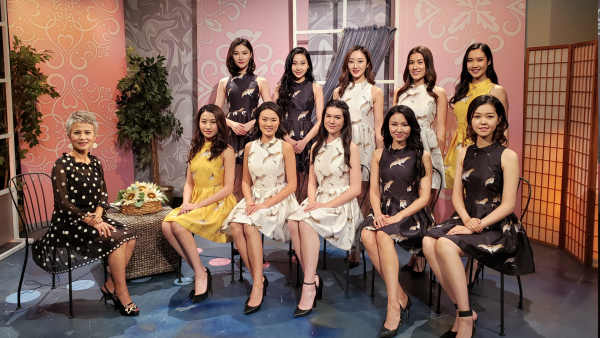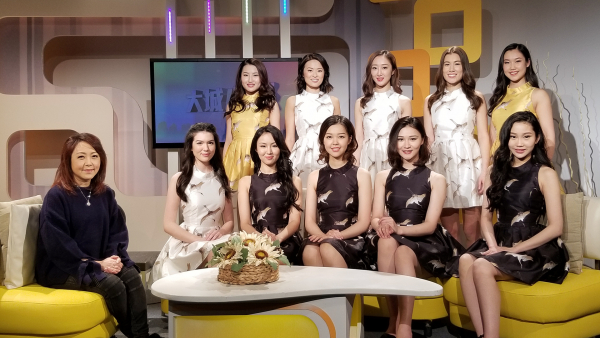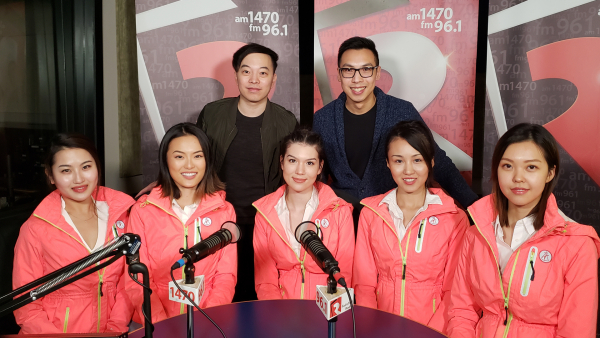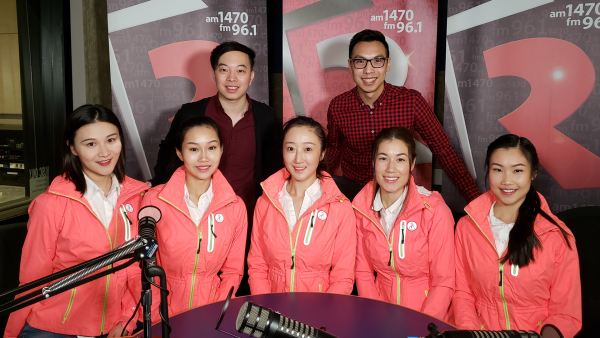 Fitting Sessions for Winners of MCVP 2018
2019-11-20
A year has passed by in a glimpse, winners of MCVP 2018, champion Alice Lin, 1st Runner-up May Li, and 2nd Runner-up Rachel He have been blessed with unlimited opportunities subsequent to winning their titles and are ready to pass on their duties to their new pageant sisters in their classy evening dresses. Who will be crowned champion? We will find out on December 4th!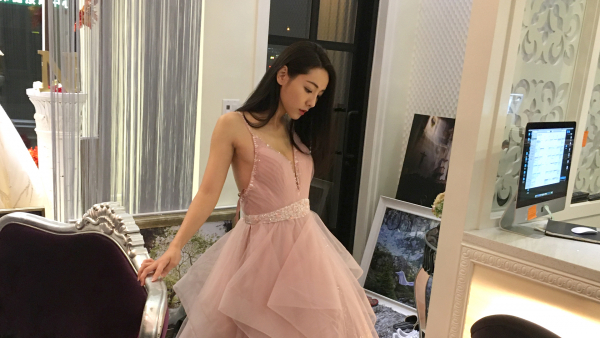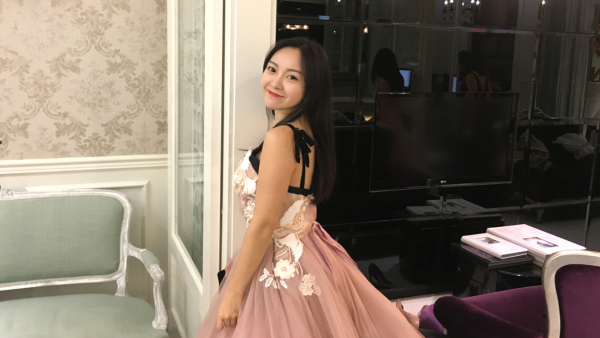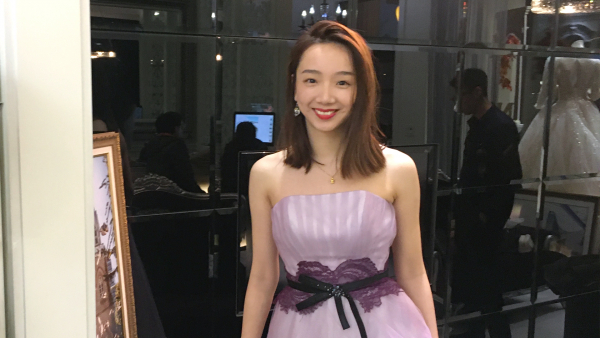 MCVP Benefiting Cancer Patients
2019-11-16
Fairchild Television has named BC Cancer Foundation as the beneficiary of the Miss Chinese Vancouver Pageant Gala Dinner this year.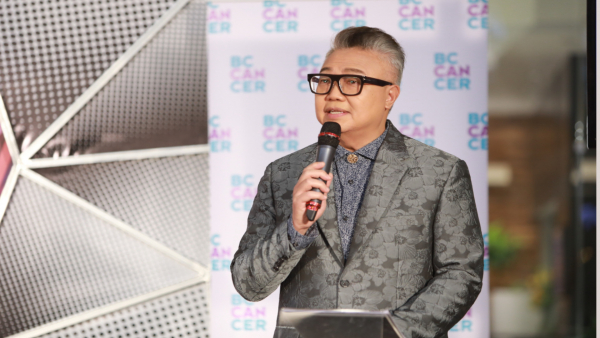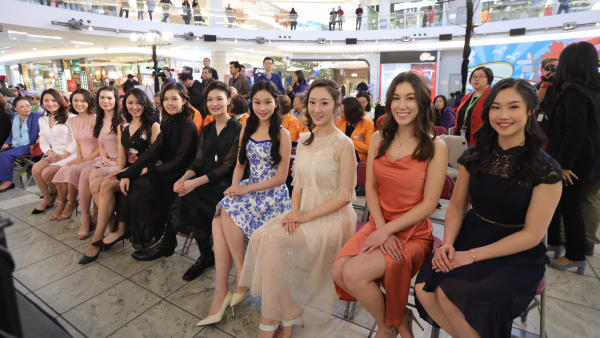 Today, the 10 gorgeous finalists attended the MCVP 2018 Gala Dinner press conference held by the Foundation at Aberdeen Centre to appeal to the audiences to come together and offer a helping hand. In addition, they also shared stories of their "shining stars" who have battled cancer or stayed strong in adversity. The contestants intended to utilize this platform to fund for the surface-Guided Radiation Therapy, which helps to improve patient comfort, reduce exposure to radiation and minimize the harm done to healthy cells surrounding the tumour.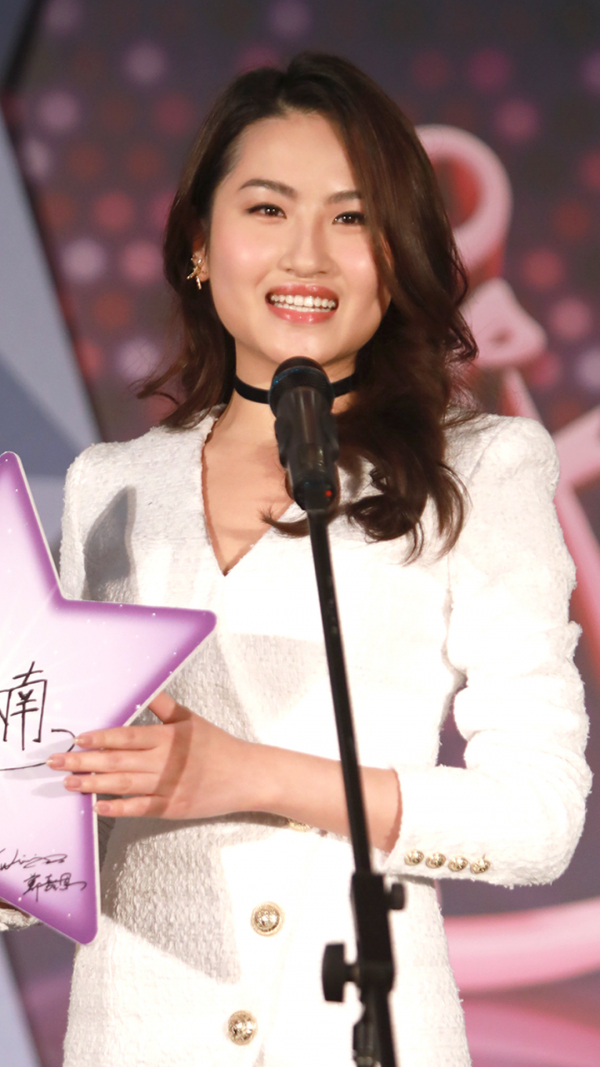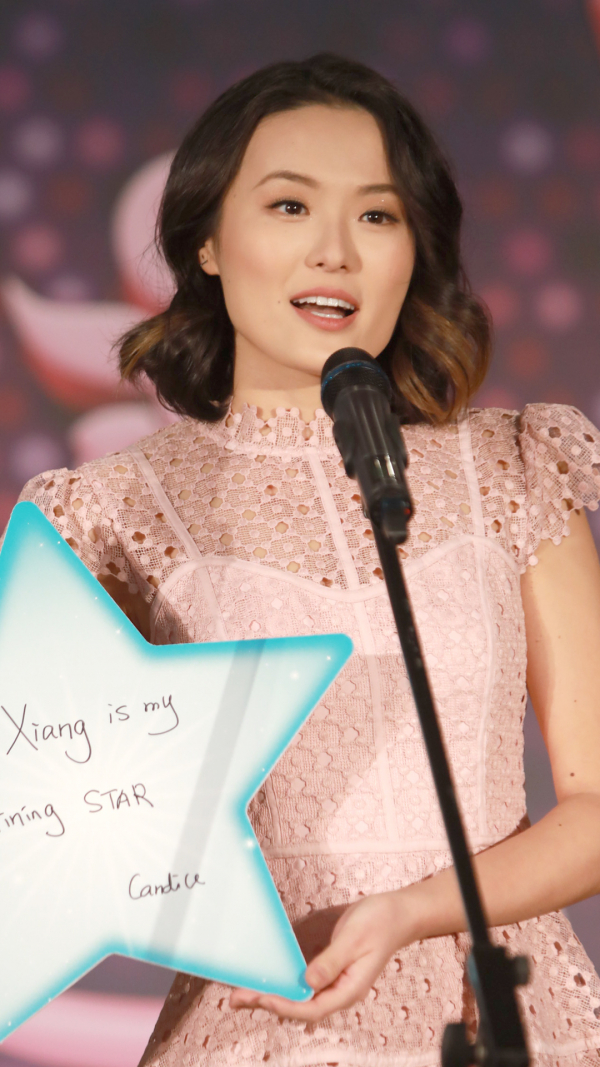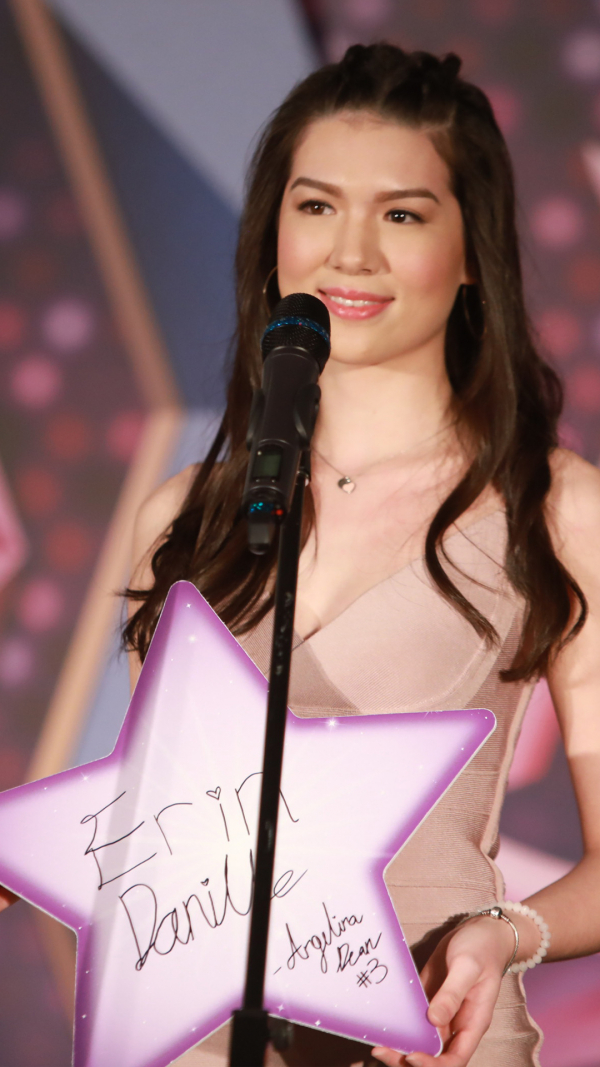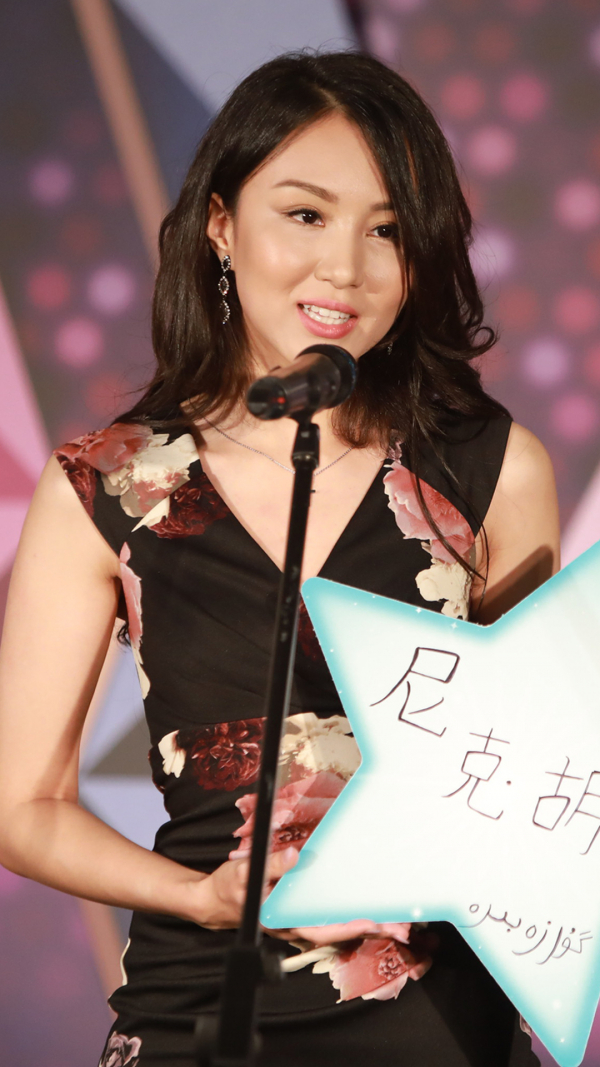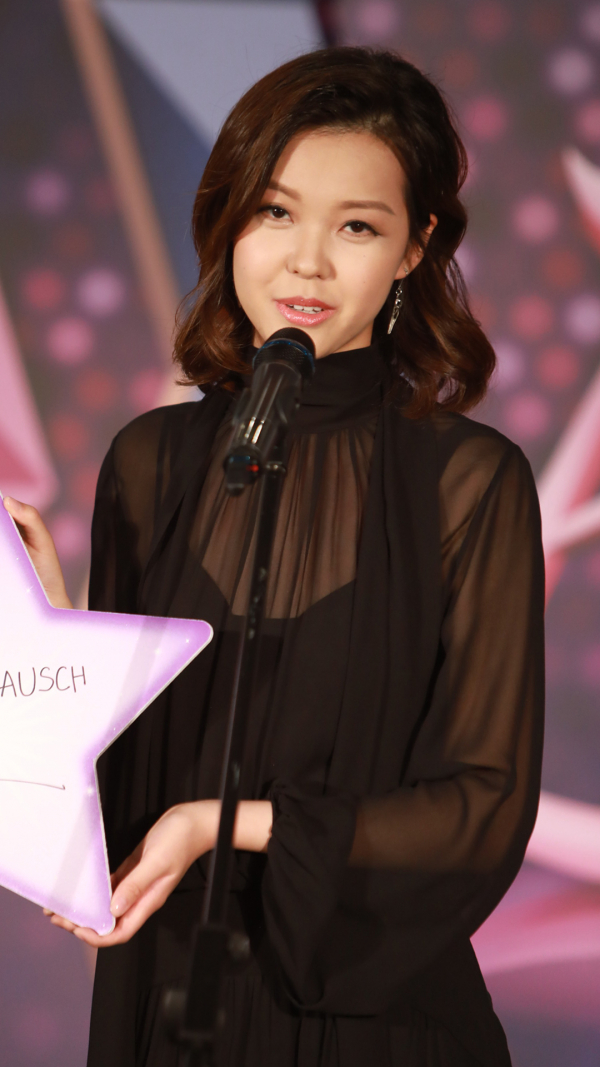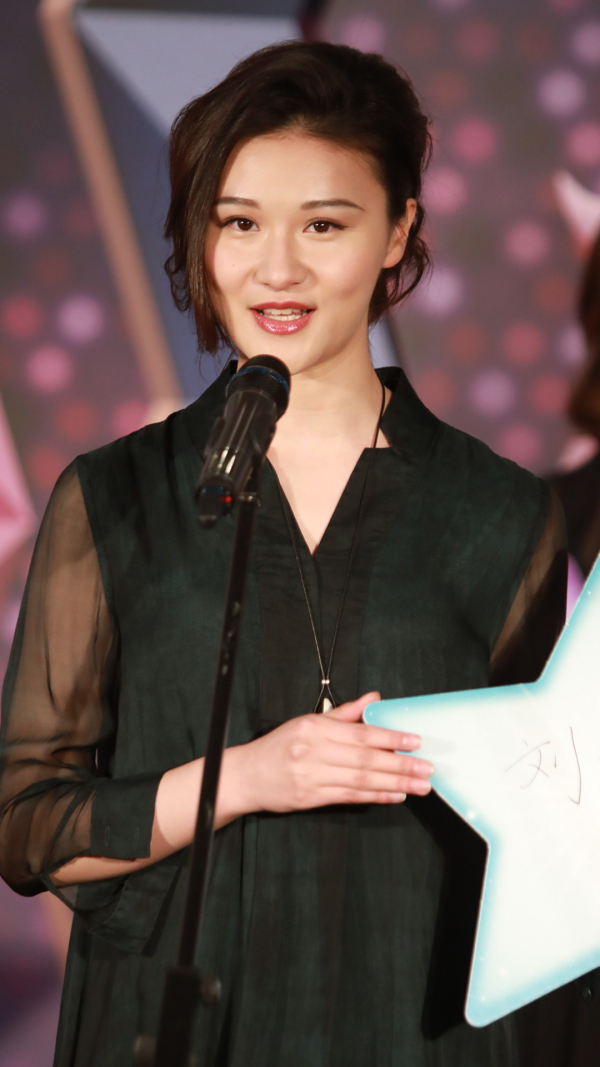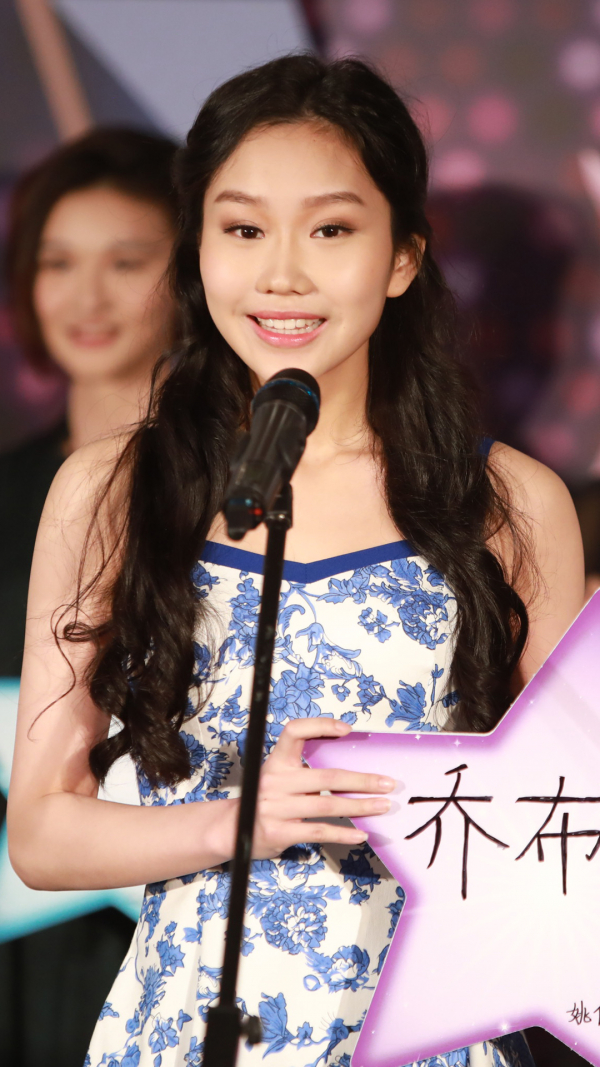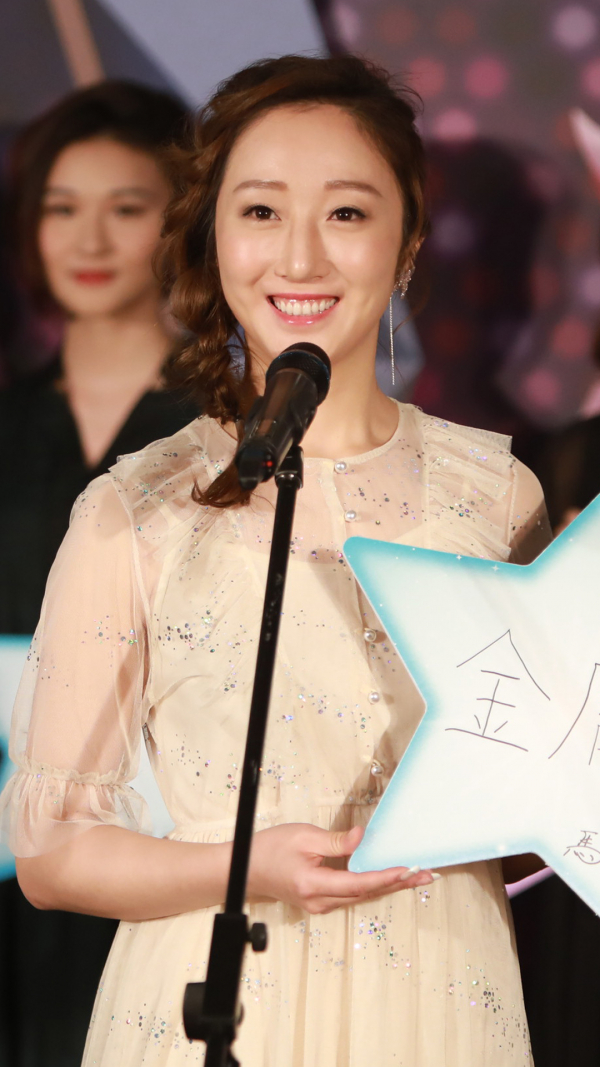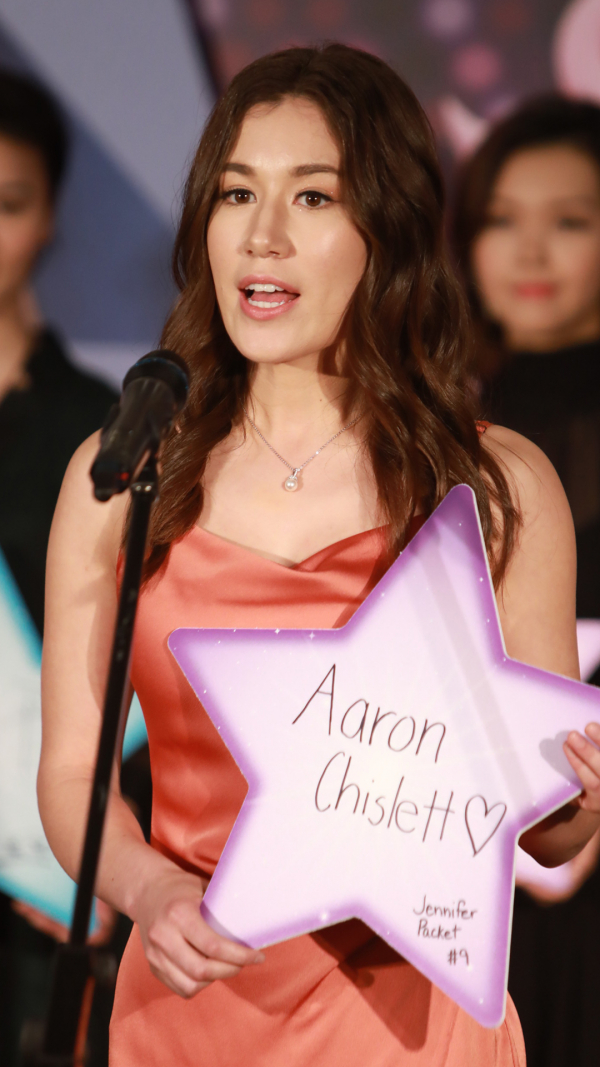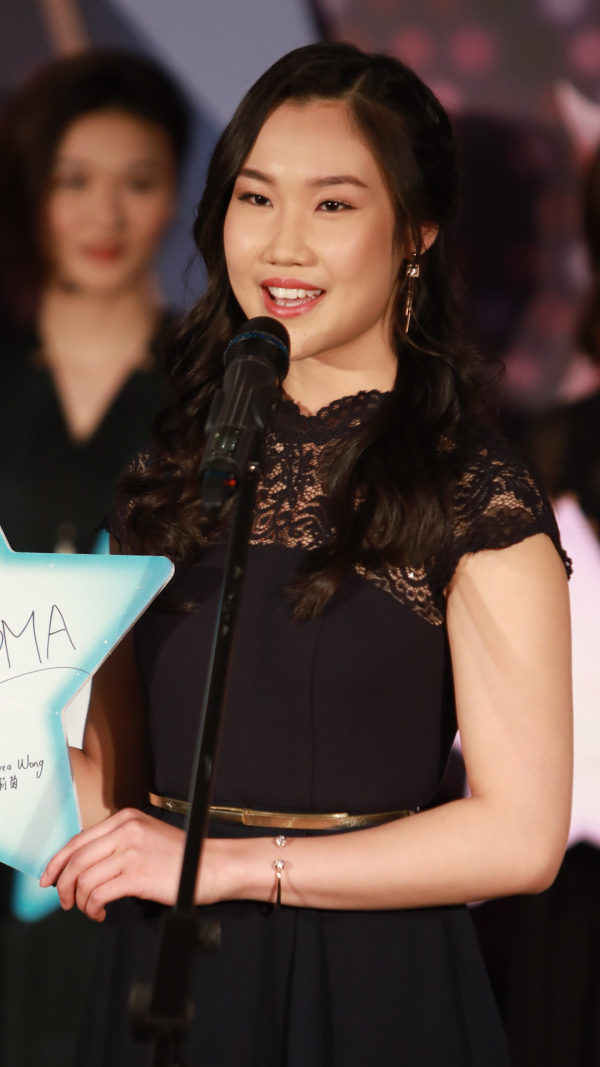 As a token of appreciation for Fairchild Television, BC Cancer Foundation President and CEO, Sarah Roth presented to the President of Fairchild Media Group, Mr. George Lee and the ten finalists a Thank You plaque and wished everybody a successful event on December 4. At their very first official public appearance, the venue was jam-packed with supporters and filled with flashes and shutter noises as fans were capturing snapshots of the 10 stunning ladies. To make a donation or purchase dinner tickets, please check out https://bccancerfoundation.com/events/miss-chinese-vancouver-pageant or call 604-675-8000 (ext 7679).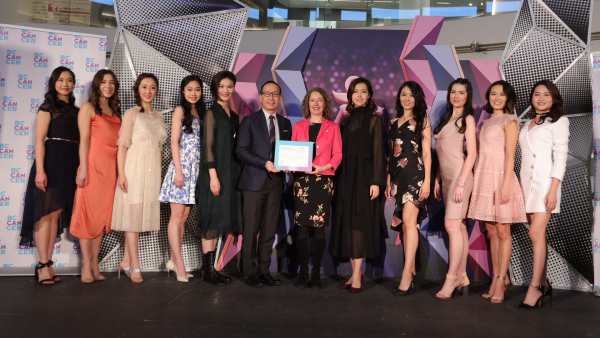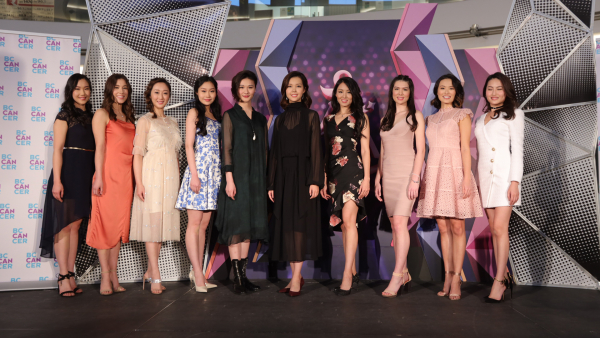 MCVP Training Camp Chapter 6
2019-11-15
With less than one month to go before the 10 contestants step onto the Final stage, they have been practicing nonstop to outperform the rest at the ultimate challenge. Their predecessors MCVP 2018 Champion Alice Lin, 1st Runner-up May Li and 2nd Runner-up Rachel He were invited to share some tips on how to excel at the Final with the girls. Alice suggested putting more effort in their talents because it is the only time where they can fully manifest their true self. In terms of meeting with the judges, May advised them not to be overly nervous and treat it more like conversing with friends. They can take this opportunity to present a unique and memorable version of themselves. Rachel's tip was to practice smiling comfortably and naturally because the contestants have to keep their smile on for the entire duration of the show!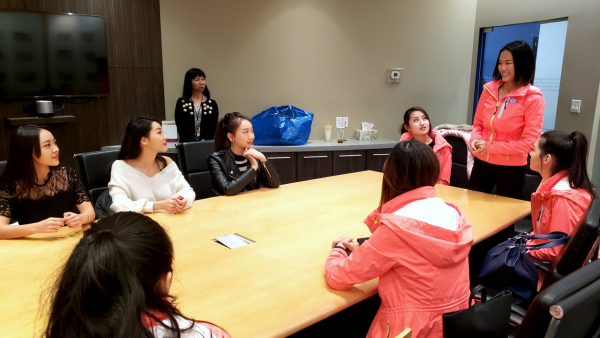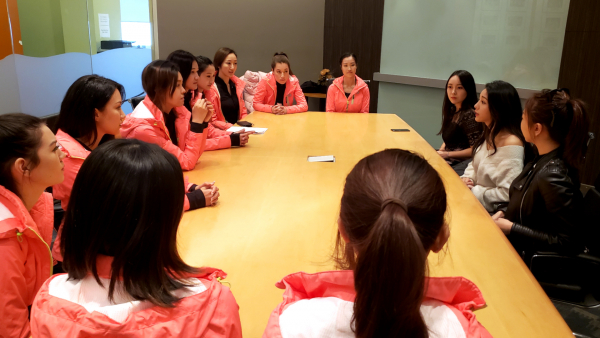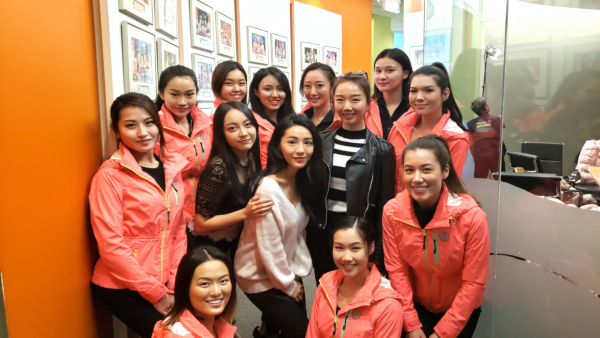 Other than chatting with their 3 pageant sisters, the finalists coincidentally met 2015 Miss Hong Kong Champion Louisa Mak while she was in Vancouver shooting for Young and Restless. A snapshot together was a must in order to remember this special moment. As somebody who went on a similar path, Louisa wished them all the best on show day as well.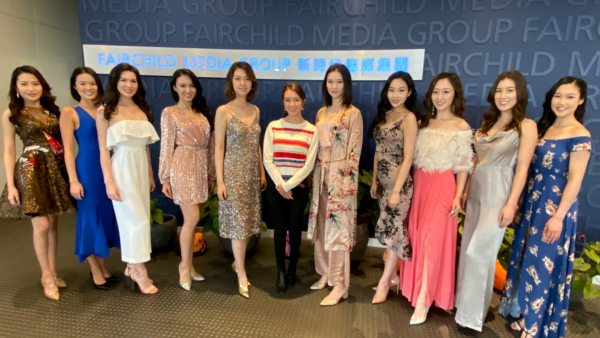 MCVP Finalists Visit the BC Cancer Foundation
2019-11-12
Every year Fairchild TV donates the production of Miss Chinese Vancouver Pageant to a different charity organization as its entertainment for a fund-raising gala and this year, BC Cancer Foundation is named the beneficiary.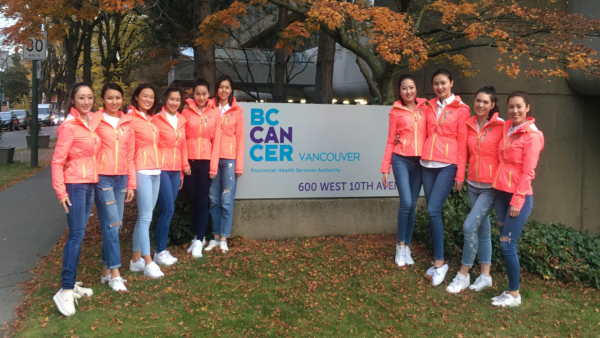 The Foundation recently invited the 10 contestants for a tour at BC Cancer Agency to learn more about the services cancer patients need and treatment methods. The charity gala is focused on fundraising to purchase surface-Guided Radiation Therapy, which helps to improve patient comfort, reduce exposure to radiation and minimize the harm done to healthy cells surrounding the tumour. In some cases, in order to successfully undergo radiation therapy, some youth cancer patients have to be injected with sedative drugs. The new machine has a device which secures the patient into place and therefore minimizes side effects from drug intake and increases chances of recovery.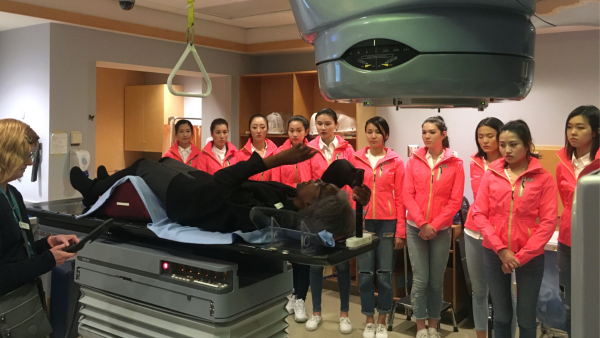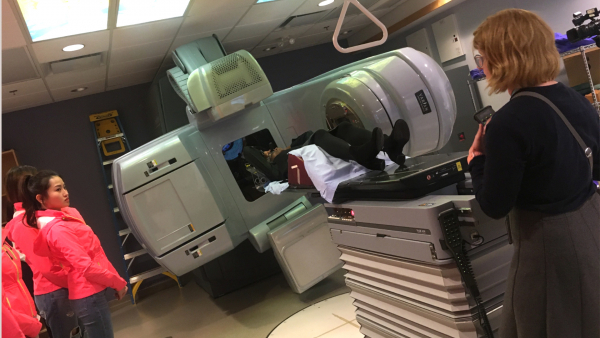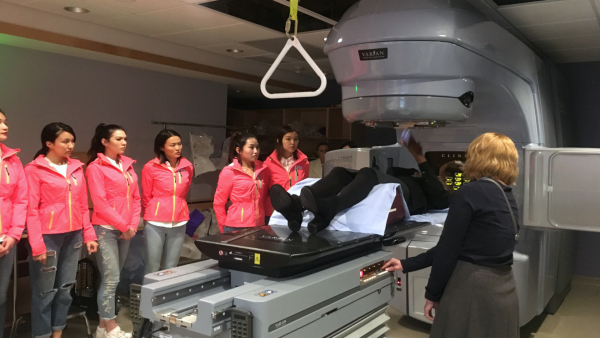 The finalists then continued their tour while professionals explained the details of different facilities. Lastly, the staff wrapped up the seminar with insights on BC Cancer Foundation's mission and goal.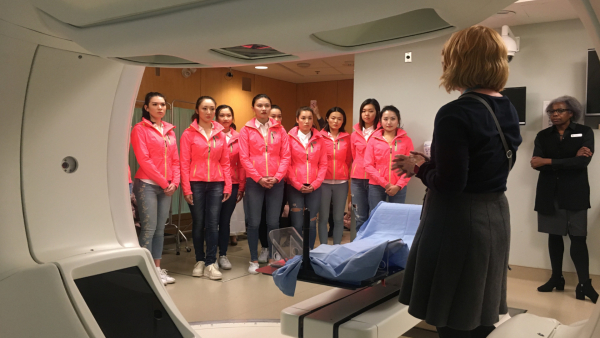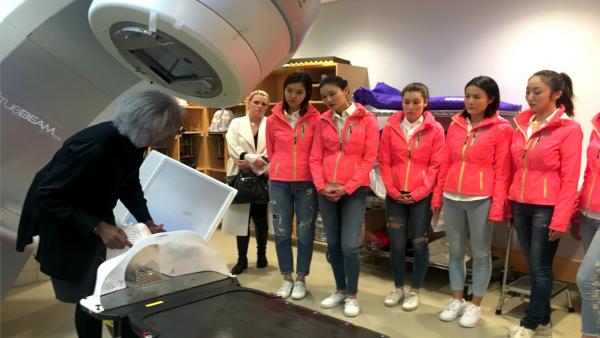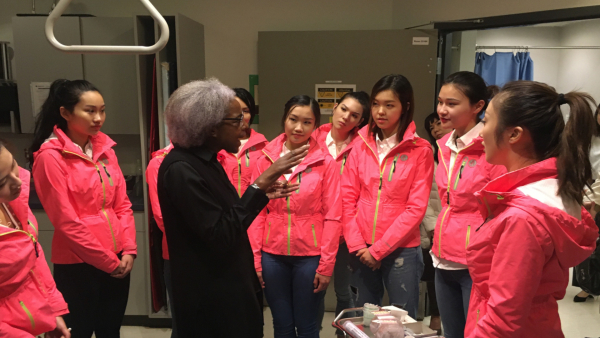 This inspiring tour has not only widened the finalists' horizon but has also motivated them to work extra hard at the Final for a good cause.
MCVP Visits S.U.C.C.E.S.S. Senior Care Home
2019-11-07
After making their first public appearance at the press conference, the kind-hearted MCVP beauties continued their journey to spread love. The girls just paid a visit to SUCCESS Austin Harris Residence and brought forth entertainments to the elderly in a sunny winter afternoon. Black belt karate achiever #10 Andrea W. and #3 Angelina D. kicked started the show with a martial arts performance enlightening the crowd. Next, #1 Winnie Z., #5 Danni J., #6 Xin W., and #7 Victoria Y. presented a creative and improved version of The Bund. Their funny interpretation of a tragedy and familiar soundtrack led the elderly residents to clap and sing along. The quartet formed by #2 Candice Z., #4 Gulzabira A., #8 Maoer M., and #9 Jennifer P. delivered a beautiful rendition of Amazing Grace while the rest of the contestants joined in.The calligraphy enthusiast #1 Winnie Z. painted an artistic Chinese character that represented longevity to be gifted to the seniors as souvenir.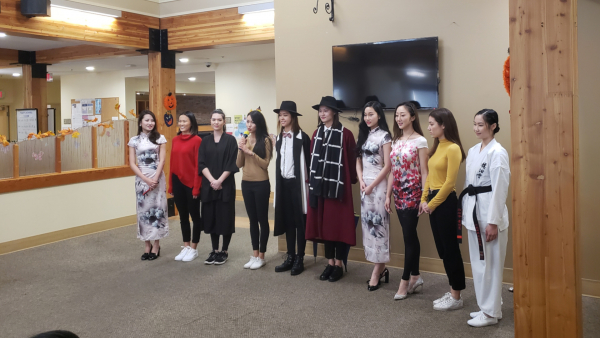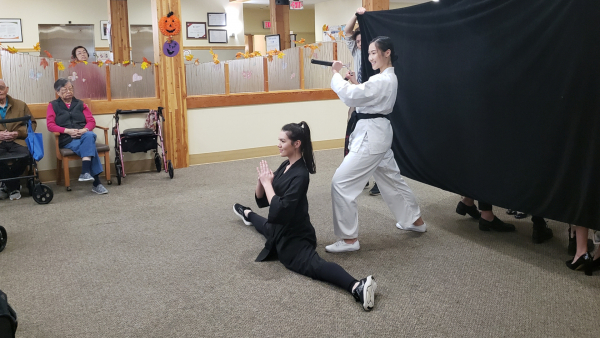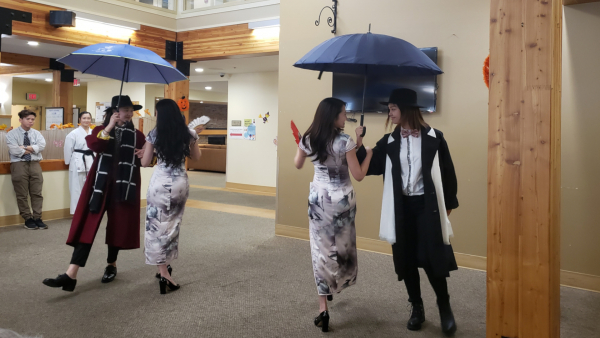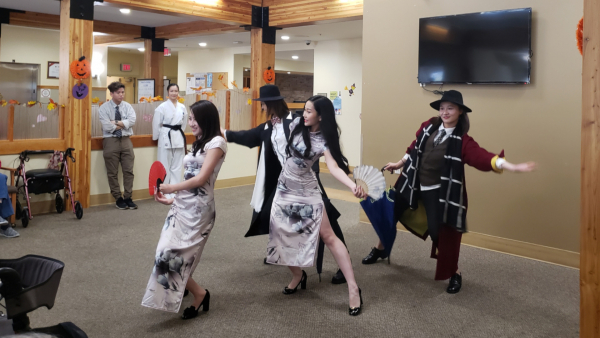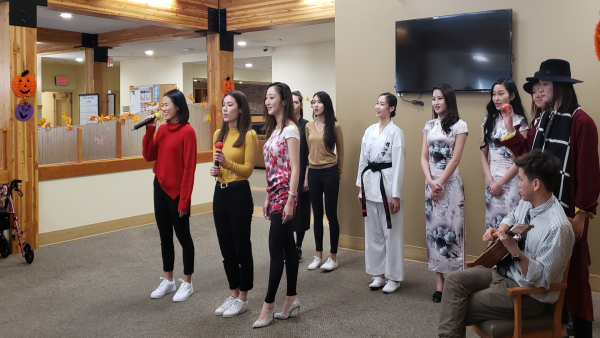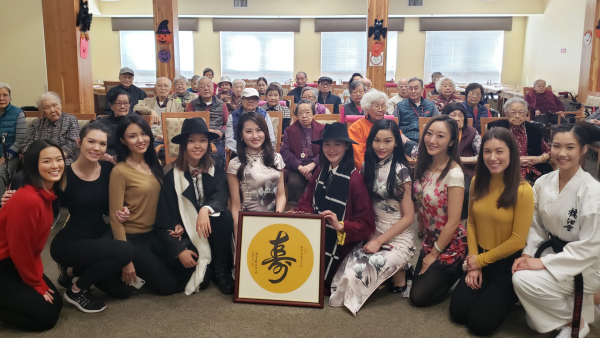 Lastly, the finalists also visited Jackson Lam Adult Day Centre. Together they sang songs bringing cheers and happiness. Filled with love, fun and laughter, his lovely afternoon was concluded by a happy birthday tune to celebrate the upcoming birthdays of 3 residents.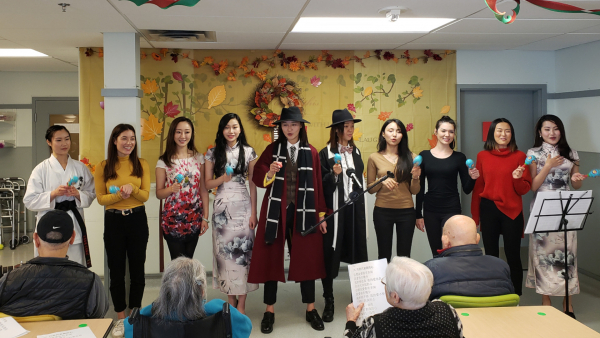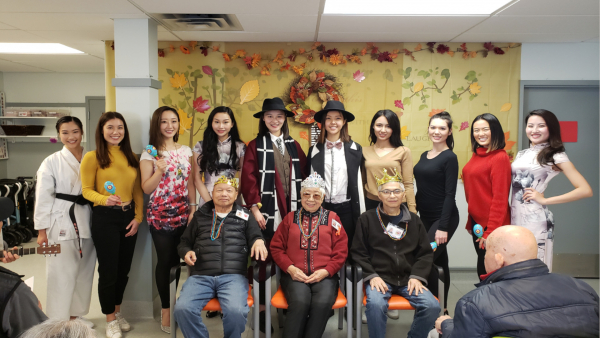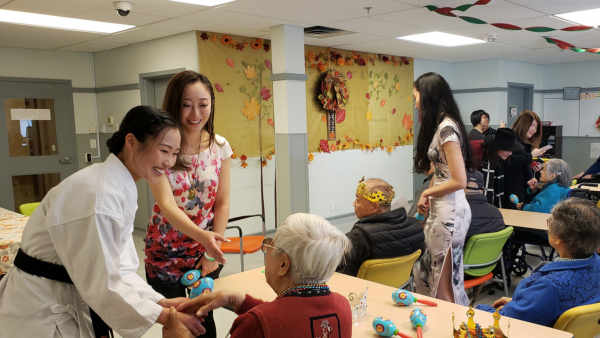 MCVP Training Camp Chapter 5
2019-10-30
Three times training per week on stage movements and dances guided by Stage Director Didi plus extensive practices will help to create a lasting impression of the girls on stage.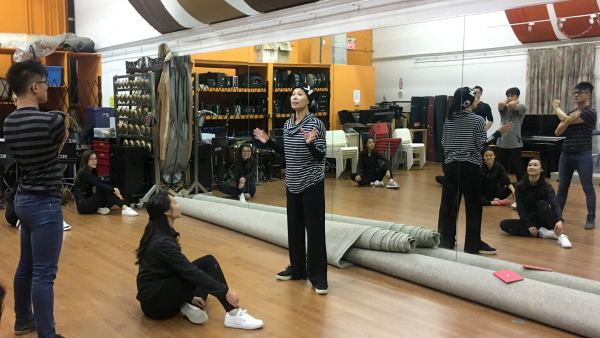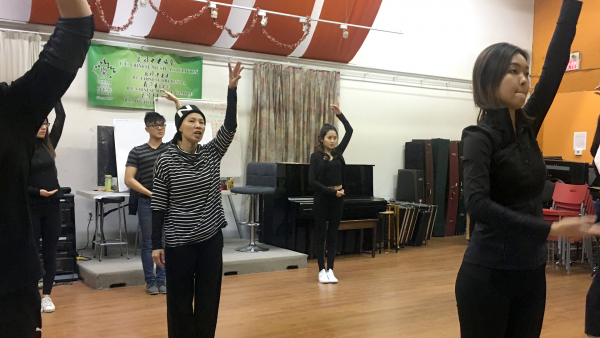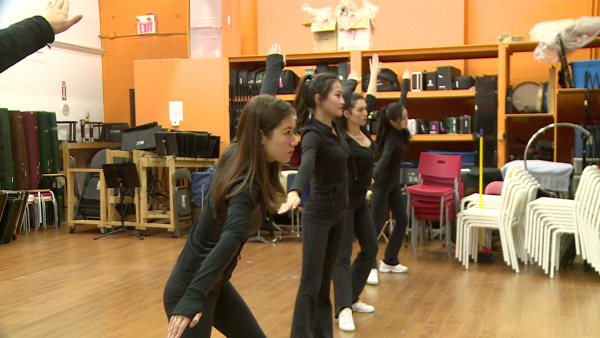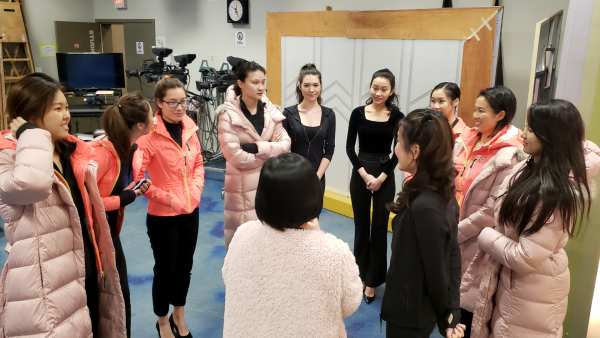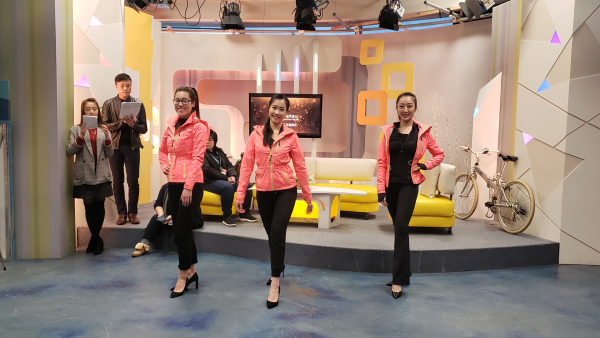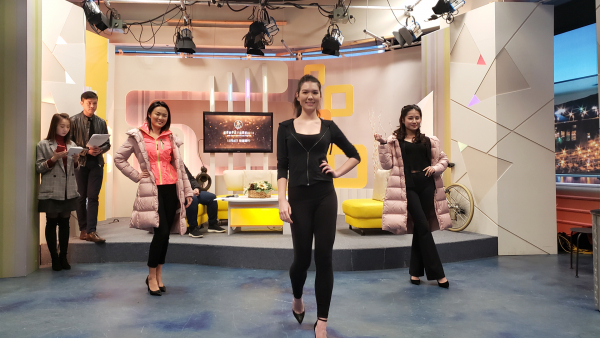 Under the strict guidance of the star instructors, the 10 finalists are ready to make their first public appearance at tomorrow's press conference at 3:15pm. Eager fans are welcome to witness the girls' glorifying achievements onstage by live-streaming on the MCVP Facebook page.
MCVP Training Camp Chapter 4
2019-10-25
The swimwear and Cheongsam segments are always highly anticipated at the Pageant. Coached by professional gym instructors, the finalists received personalized physical training sessions to achieve perfect figure. In addition, a swimwear expert showed them how to select the best swimsuits and lingerie to accentuate their charming and gorgeous silhouettes.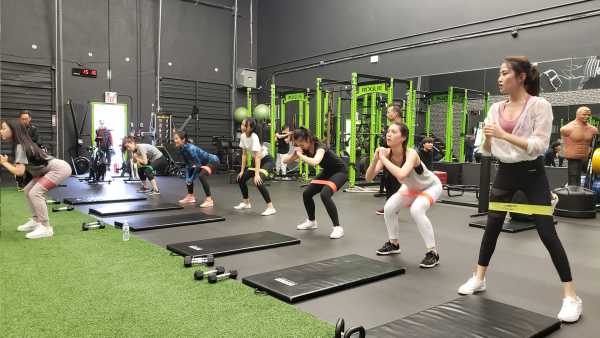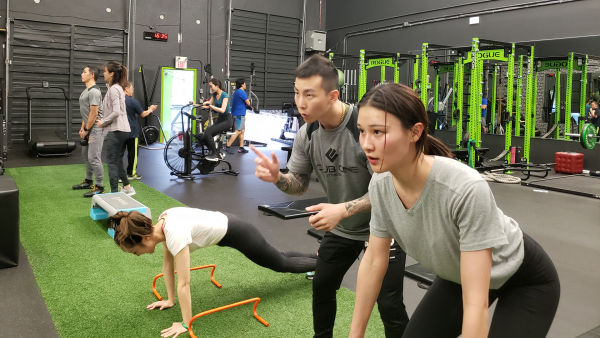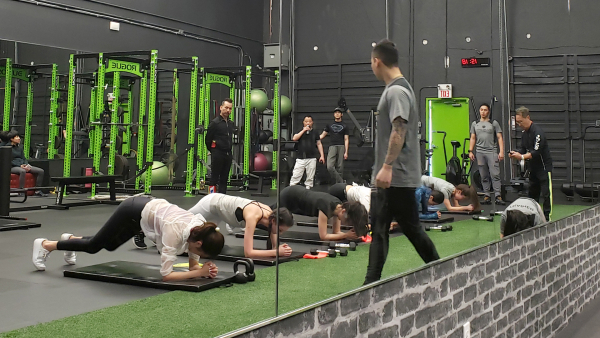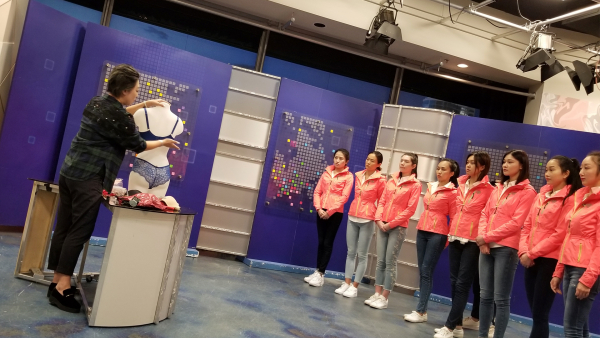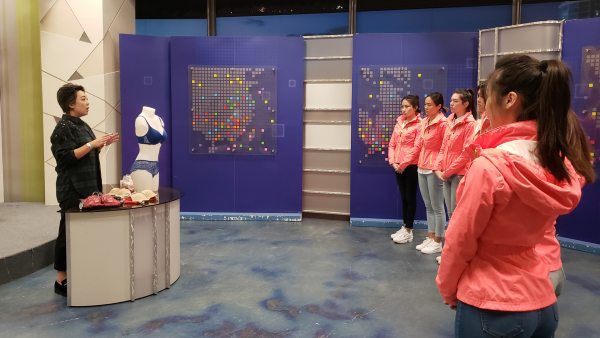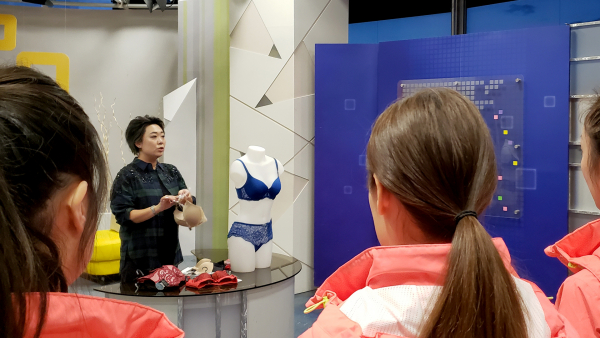 Modeling classes also help to liberate their self-confidence on stage and in front of the camera with a great posture. With these comprehensive trainings, the contestants will all be ready to take the stage on December 4 with exceptional grace.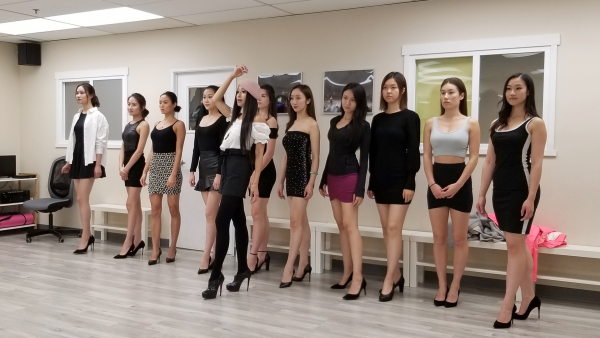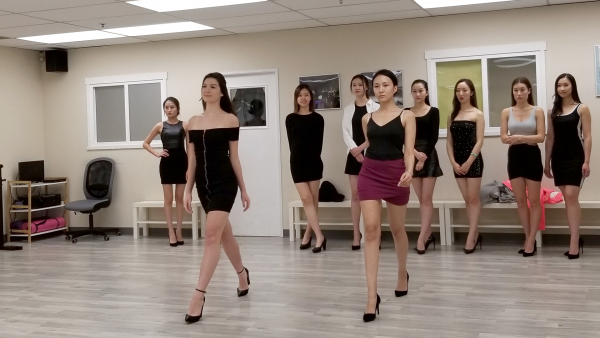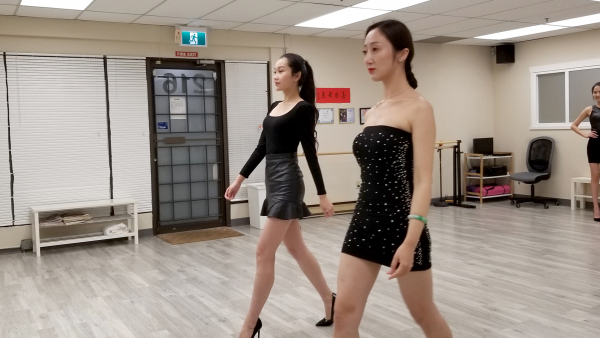 MCVP Training Camp Chapter 3
2019-10-24
After completing their official photo shoot and promo video shooting missions, the MCVP finalists attended more sessions on aesthetics. Beauty specialists elaborated on the proper skincare routine and various tips to achieve flawless complexion during the changing seasons. Expanding the girls' horizon, they also shared how the use of perfume can enhance one's personal uniqueness and the extent to which advanced beauty technologies can transform a girl's appearance.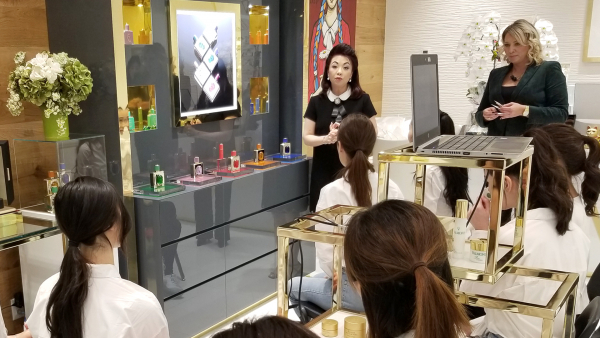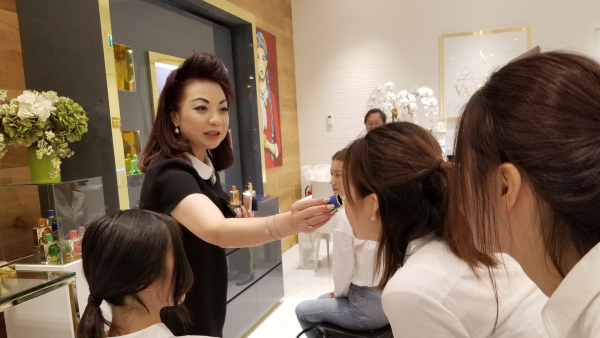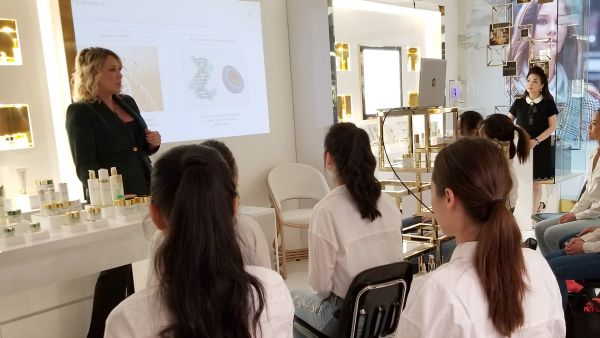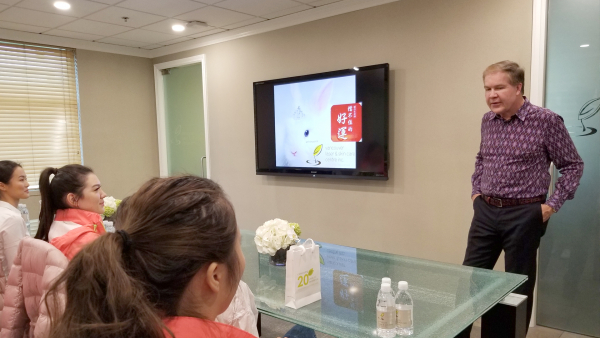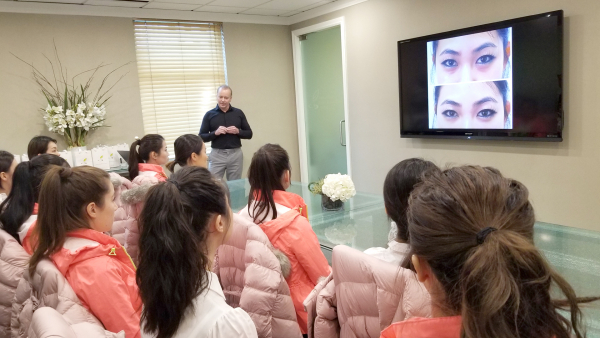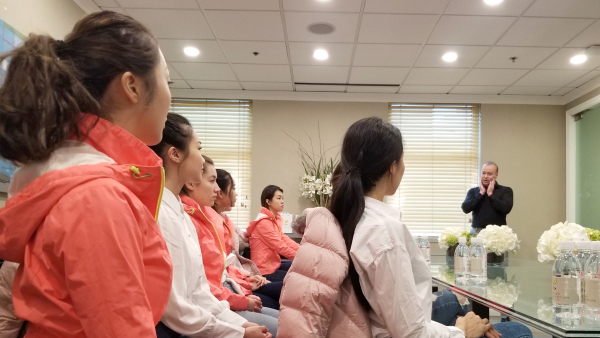 Adding a cherry on top, the contestants had a chance to experience a luxurious manicure service as well!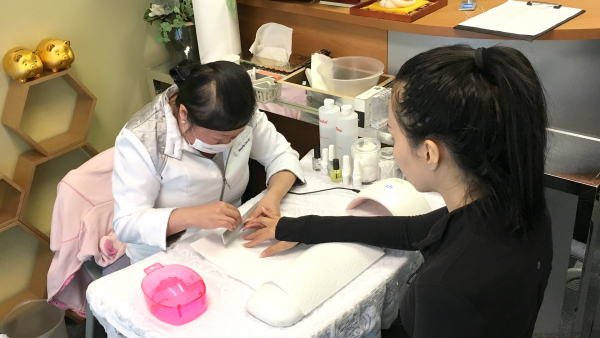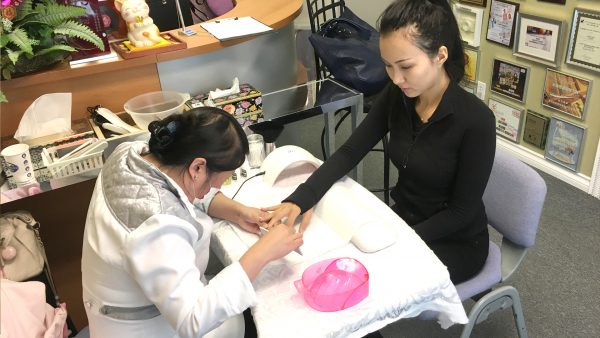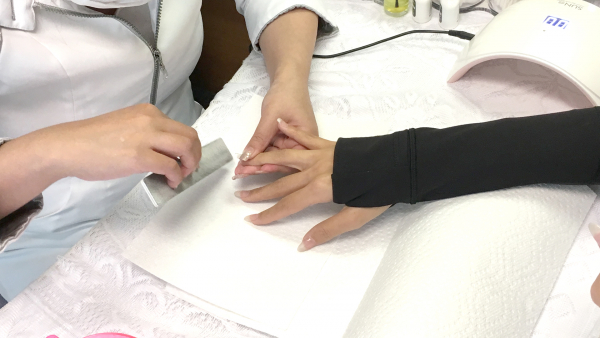 MCVP Training Camp: First Challenge
2019-10-18
After one month of intensive training, the 10 Miss Chinese Vancouver finalists conquered their first challenge with confidence. 3 full days of photo shoots and promo video shoots liberated the most professional and elegant aspect of their inner beauty. Outstanding poses formed by their perfect model-like figure exemplified youthfulness and captivated everyone around them.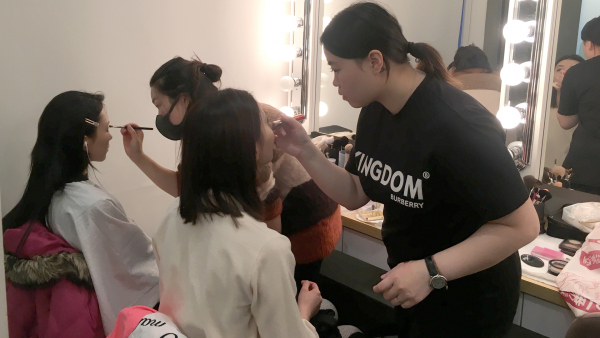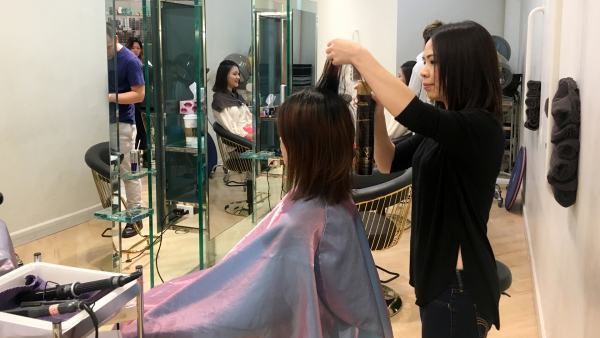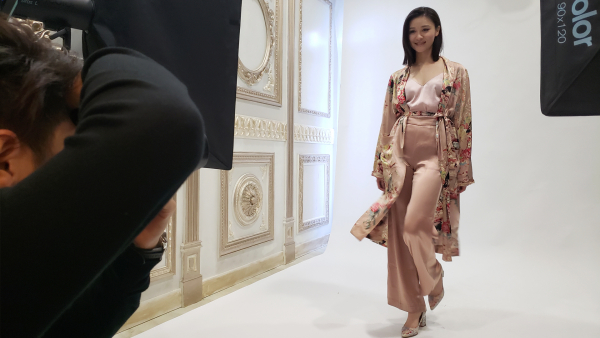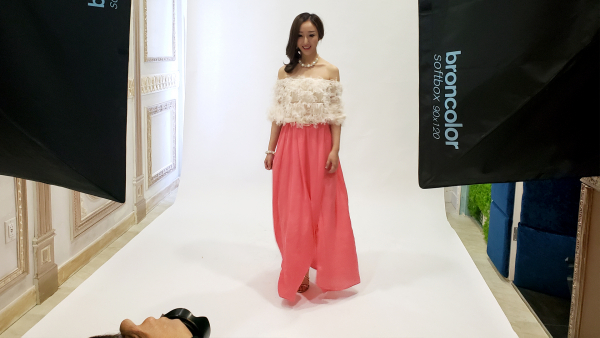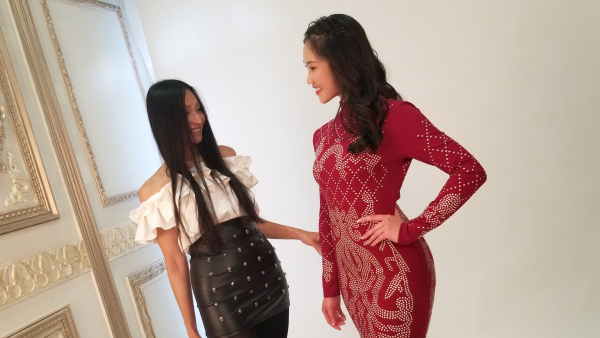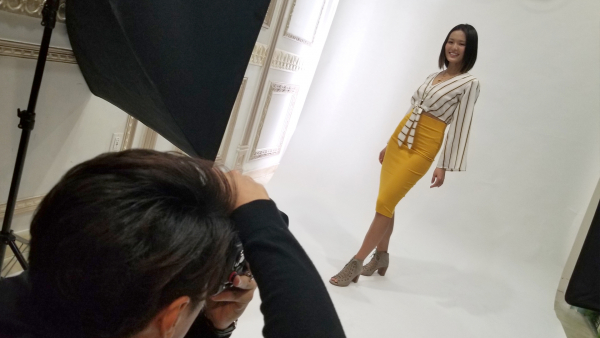 The challenge continued as they venture out of the studio to a mall with European decor. The environment was embraced by the essence of fall while the sun rays brightened the surroundings, creating an romantic scene. The other promo video took place at a modern home setting where the girls demonstrated their poise and confidence to their fullest.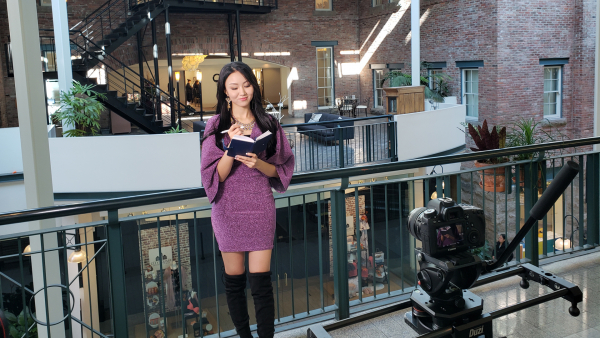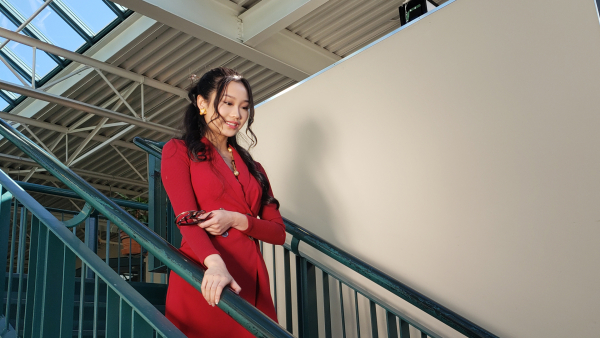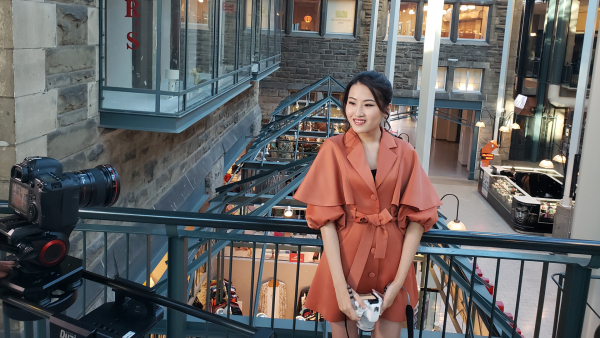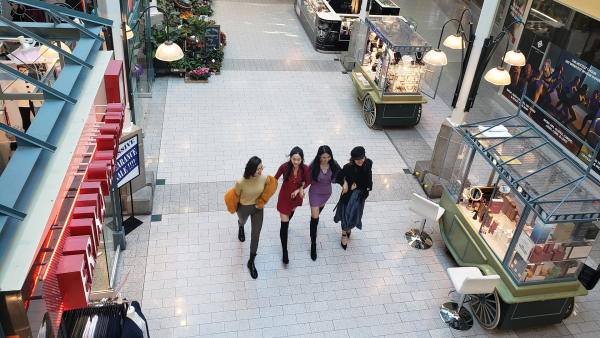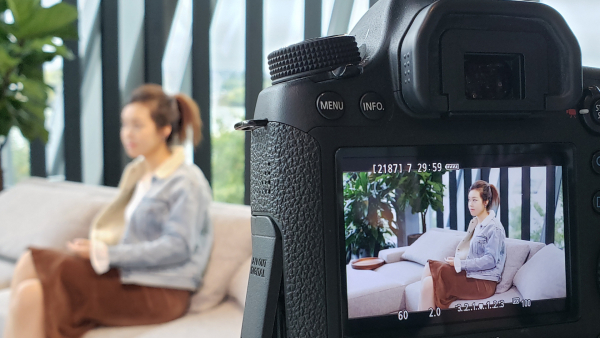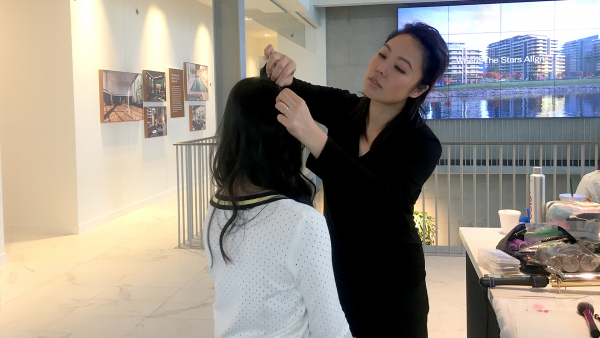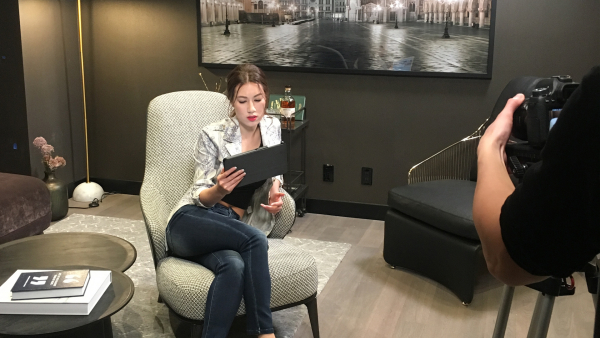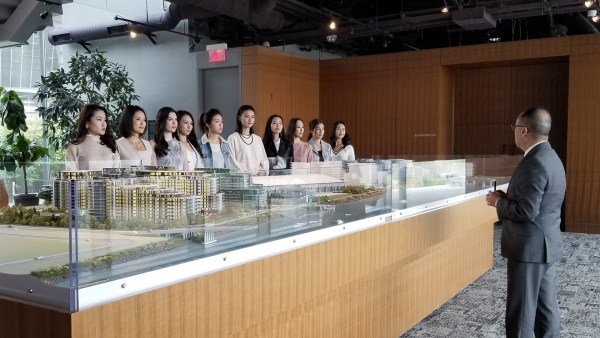 The finalists will be having their first public appearance at the press conference on October 31st. Please stay tuned! To find out more, make sure to watch out for the MCVP segment of What's On on Sunday at 7:40pm and Asian Magazine's segment, The Pageant Journey, on Saturday at 8:00pm PST and 11:00pm EST.
MCVP Training Camp Chapter 2
2019-10-11
The MCVP Top 10 were ready to welcome their first challenge – the fun yet demanding promo shoots! With the guidance from the star instructors, they were getting prepared for their first on camera experience. The hairstylists first designed completely new and unique hairstyles that suited each of their face shapes. After this transformation, the next in priority was maintaining great complexion. Coached by industry experts, the 10 finalists learned how to stay the best from skincare and makeup seminars.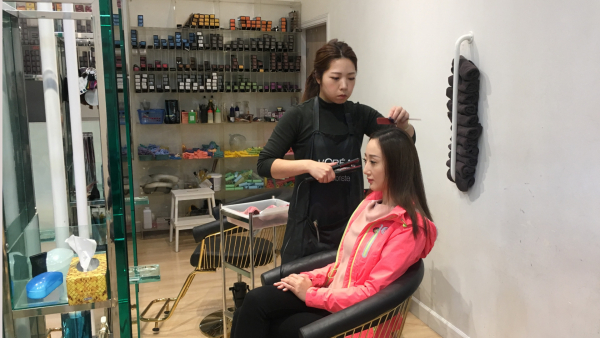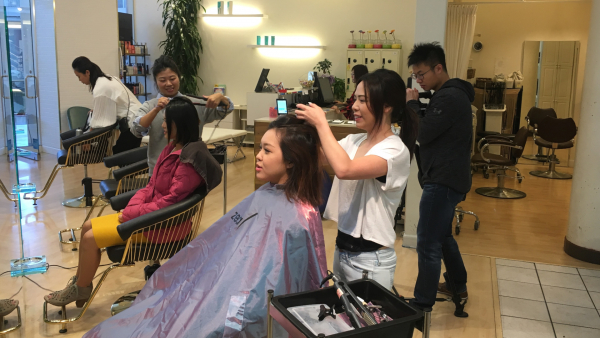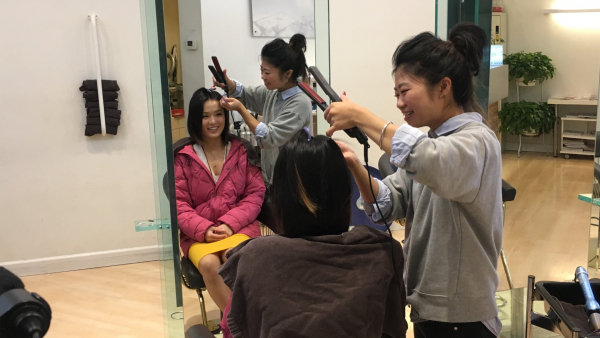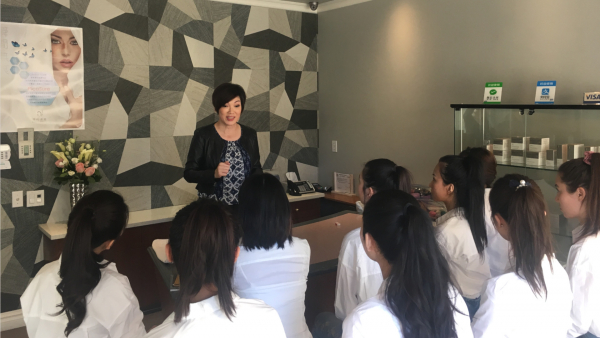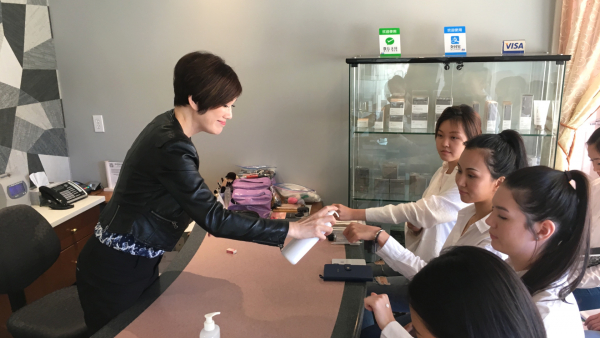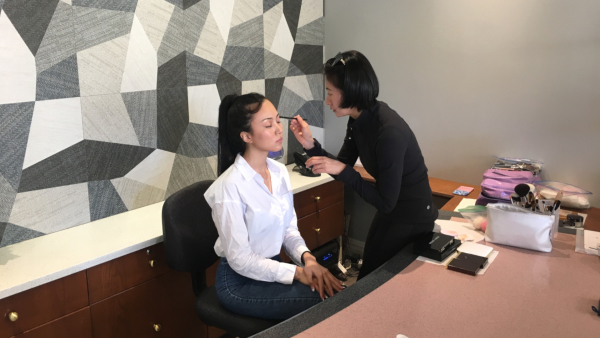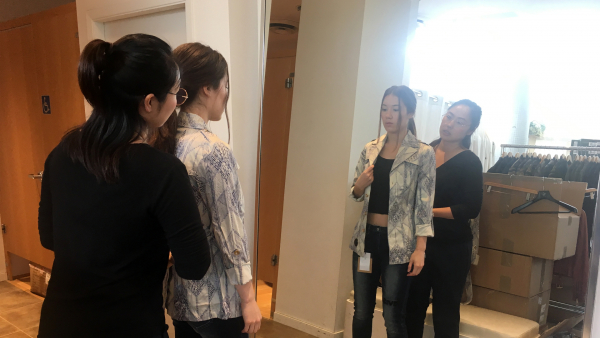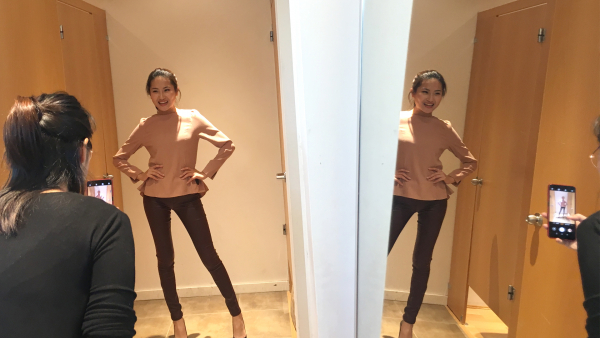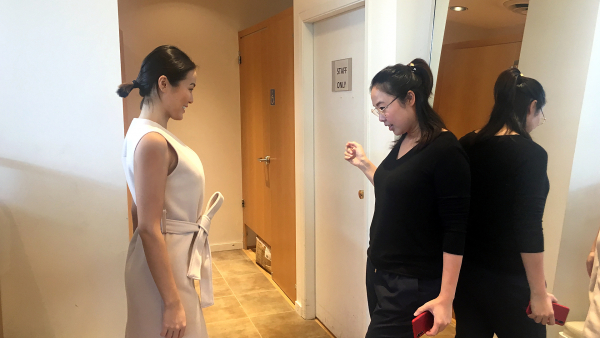 Styling supervisor Shirley further enhanced these beauties' model figures by selecting perfect outfits! In addition, the finalists were guided on how to take advantage of the current social media platforms to express themselves and share their pageant memories to interact personally and directly with their fans. 。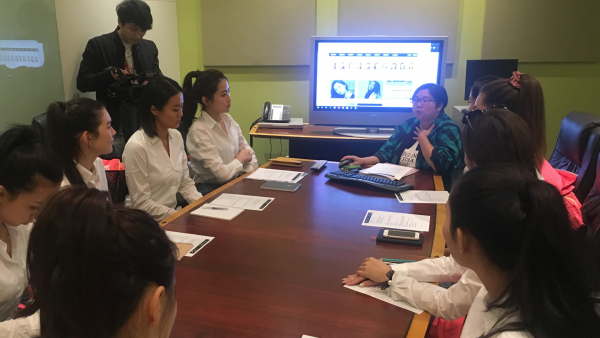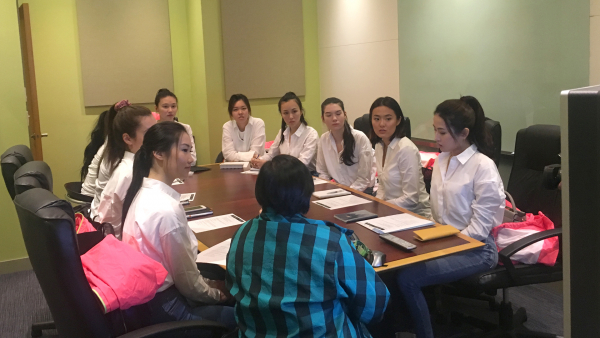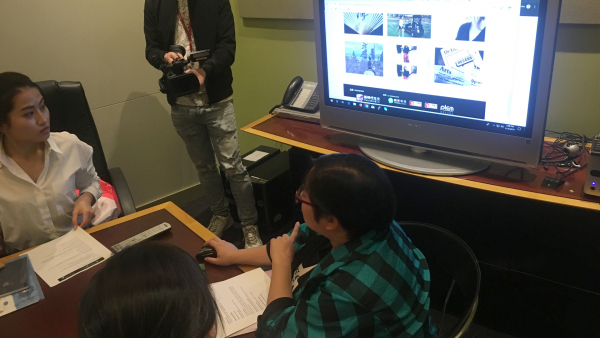 MCVP Training Camp Starts Now!
2019-09-20
A series of challenges after, 10 beautiful MCVP finalists have been chosen and gathered together for the first time. Under the witness of a notary public, they signed contracts with Fairchild and officially launched their three month pageant journey with a full schedule of professional training ahead!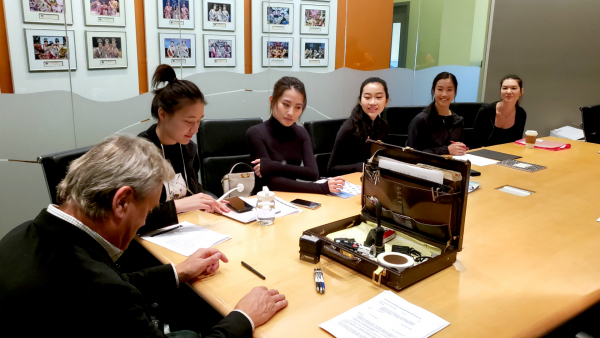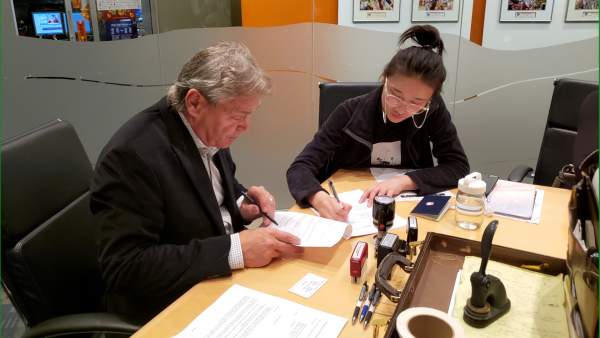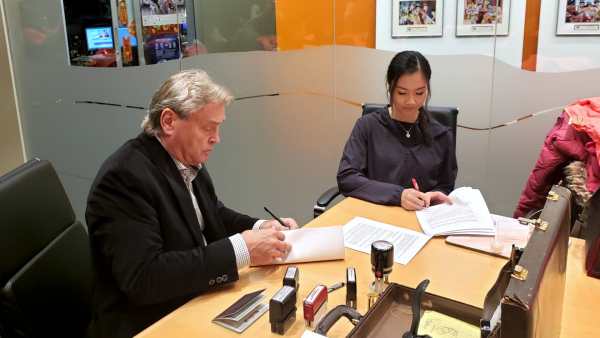 In preparation for the December 4th finals' stage, our styling supervisor Shirley Chan's first task was to meticulously study the girls' body features to design distinctive styles in order to bring out their charming personalities.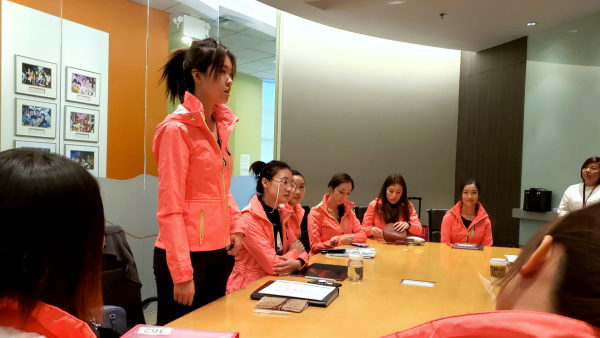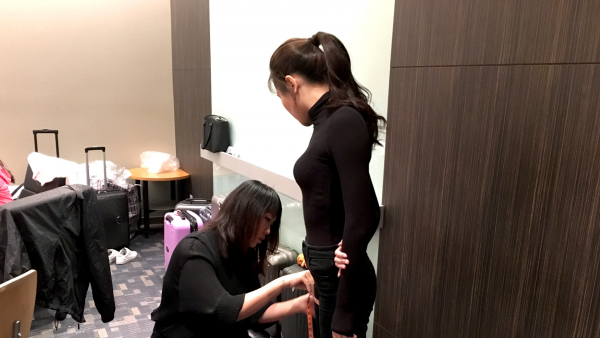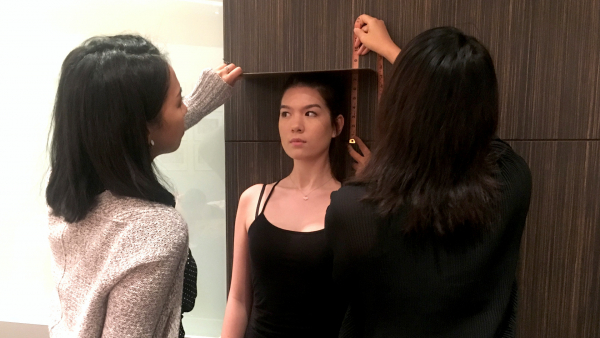 To find out all the updated news of our MCVP finalists, please stay tuned on our Facebook page and Instagram (mcvpCanada).
Miss Chinese Vancouver Pageant 2019 Audition
2019-09-16
With the fame and popularity garnered from the past 25 years, Miss Chinese Vancouver Pageant 2019 attracted a huge crowd of the young and beautiful to send in their application forms. Former Miss Chinese Vancouver Alice, Maria and Erica's useful tips and encouragements on social media as well as Crystal Li and Leanne Li's appeals triggered tremendous responses.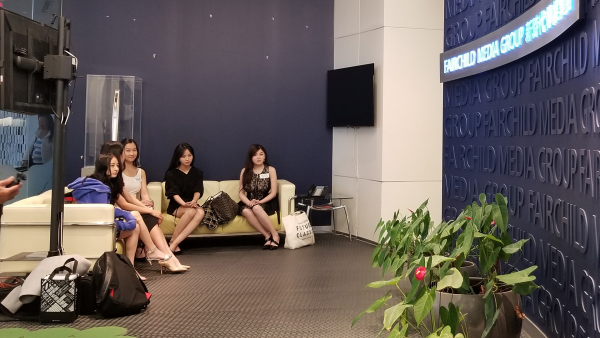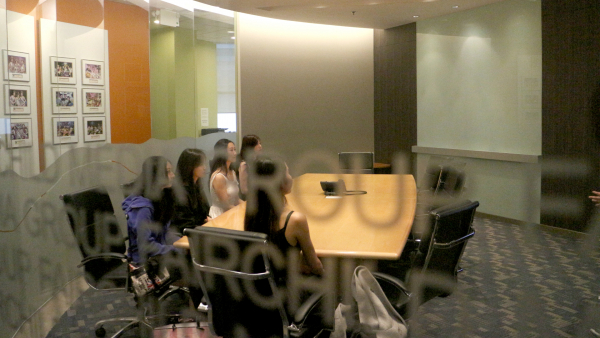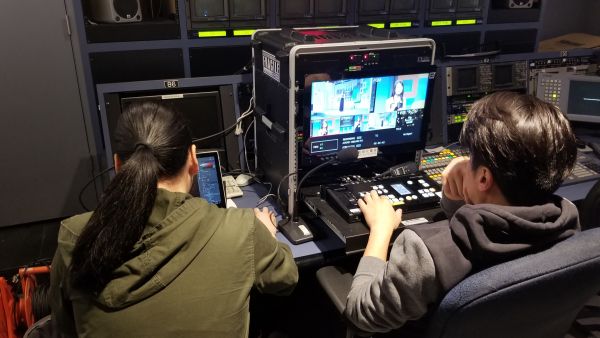 Coping with this year's theme, "You Are The One", applicants were putting their best foot forward to prove they would be "The One". Extraordinary talents presented included violin solos, piano performances, guitar solos, folk dances, singing, calligraphy, and painting, which wowed the judges throughout the process.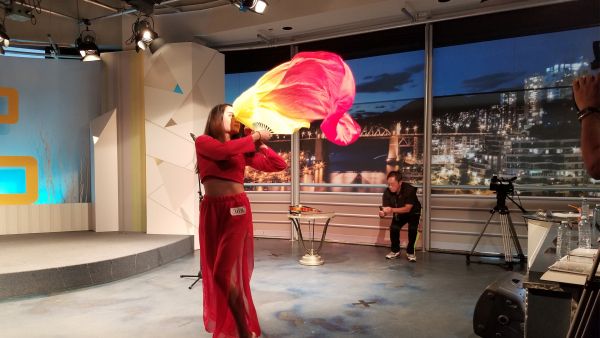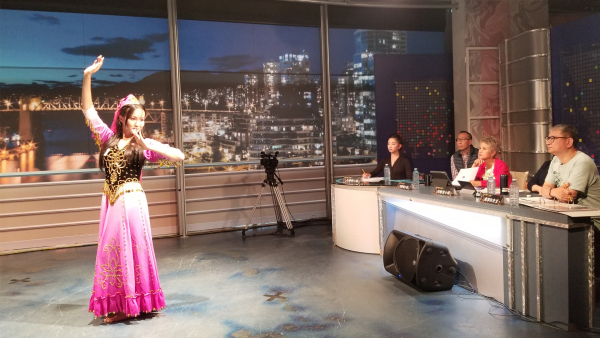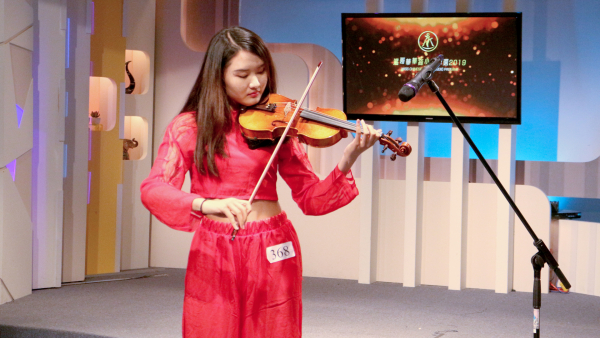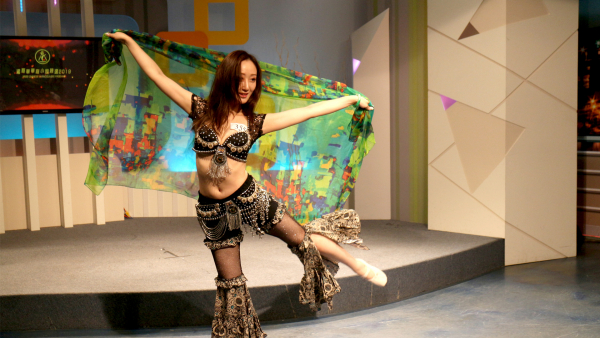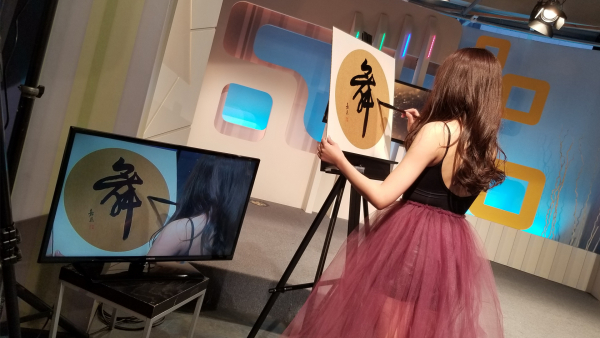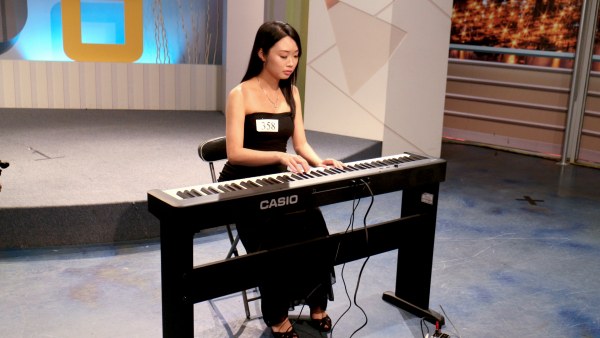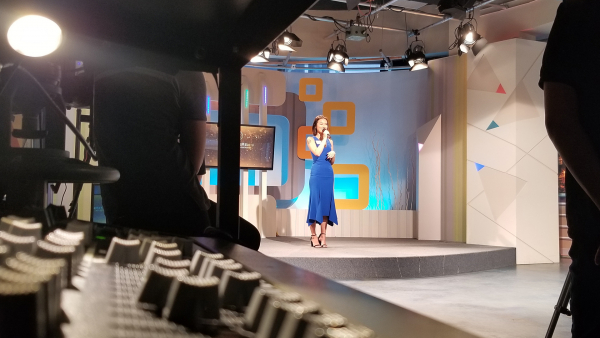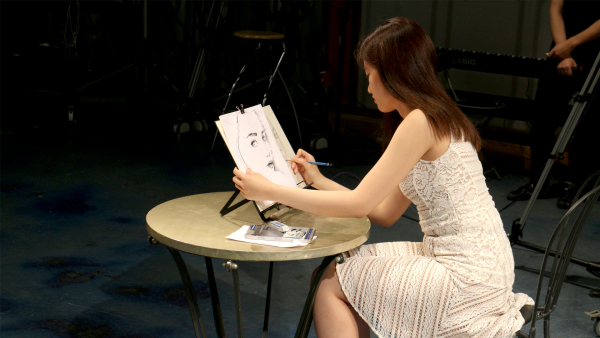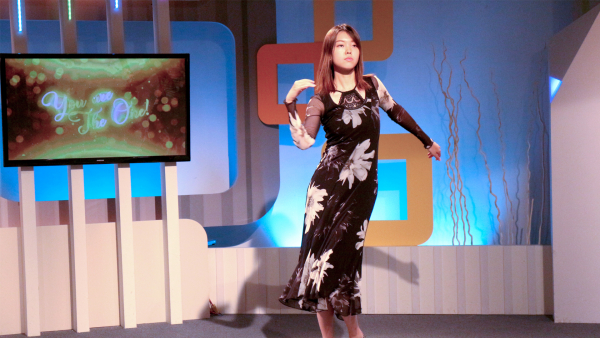 After much deliberation, the judge panel comprising Talentvision program host Carmen Shao, Fairchild TV Marketing and Sales Controller Helen Lee, Senior Producer Woody Lo and Miss Chinese Vancouver 2017 Second runner-up Tingting Niu, selected 10 finalists to go through a series of professional trainings in preparation for the Pageant Final on December 4th. We will wait and see who will become "The One"!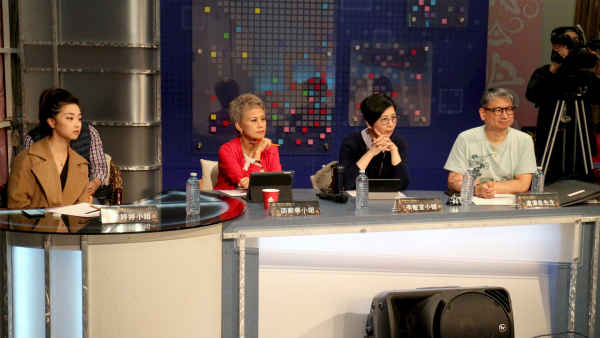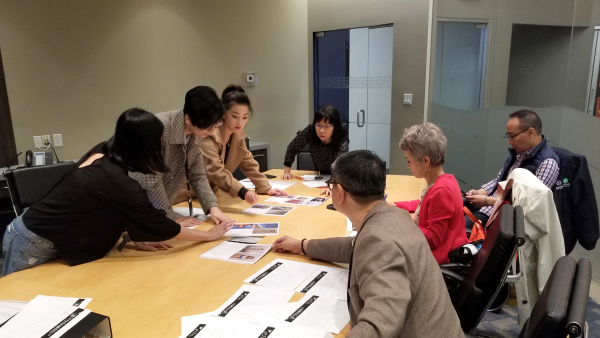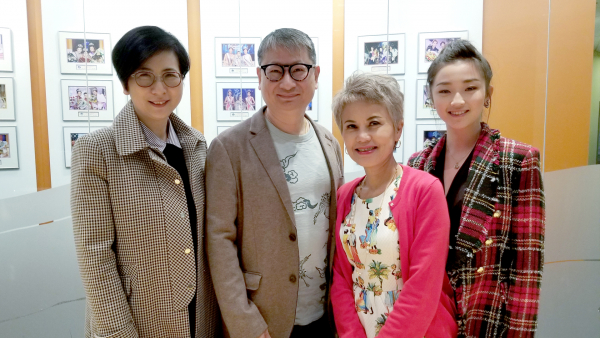 Alice Lin, Cheryl Ng and Tingting Niu's Dreams Coming True
2019-09-06
Miss Chinese Vancouver has always been an iconic goodwill ambassador representing beauty and wisdom. Last year's newest addition to the Pageant family Alice Lin, her pageant sisters Miss Chinese Vancouver 2017 champion Cheryl Ng and second runner-up Tingting Niu have written colourful new chapters of their life. During the Pageant recruitment time, they guested on Leisure Talk to reveal what they have achieved subsequent to winning and their future plans.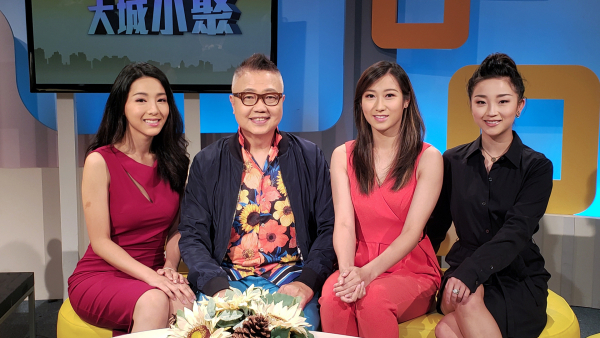 After her crowning moment, Alice participated in several community services to widen her horizons and also landed multiple commercial jobs. She is very thankful for a very fulfilling fruitful year and excited to envision what the Hong Kong entertainment industry will bring forth. As for Cheryl, her goal was to advocate animal rights with her Pageant title. After passing on the crown, she became a What's On program host and is now a volunteer spokesperson for a local stray dog foundation, helping to organize their fundraising events. Cheryl even signed up for a pets' first aid course in hopes to educate others with her knowledge. The quick-witted Tingting Niu has been busy with a lot of hosting jobs lately. Tingting started her MC journey at charity events and has gone onto the bigger stage in just 2 years' time. A couple of months ago she partnered with Mandy Chan at the Unforgettable Golden Classic Singing Contest and showed profound talent as a versatile MC and a performer. These girls are 3 great examples of how dreams could become reality through the Pageant. You could be the next lucky one. Don't hesitate any longer because "You Are The One"! Apply for Miss Chinese Vancouver 2019 now!
Miss Chinese Vancouver Pageant 2019 Charity Gala Press Conference
2019-09-05
Every year Fairchild TV takes pride in donating the production of the Miss Chinese Vancouver Pageant to help various local non-profit organizations fundraise as a way to give back to the society. This year's beneficiary BC Cancer Foundation just hosted a press conference to announce the partnership. Miss Chinese Vancouver 2017 second runner-up Tingting Niu and William Ho took on the role of MCs at the press conference.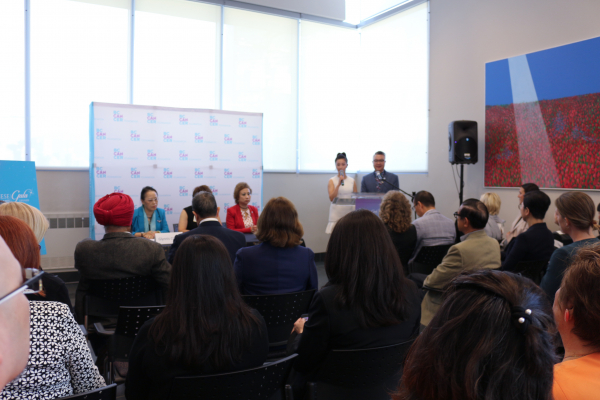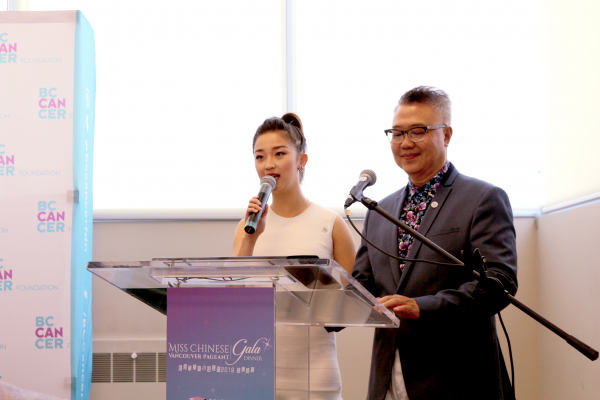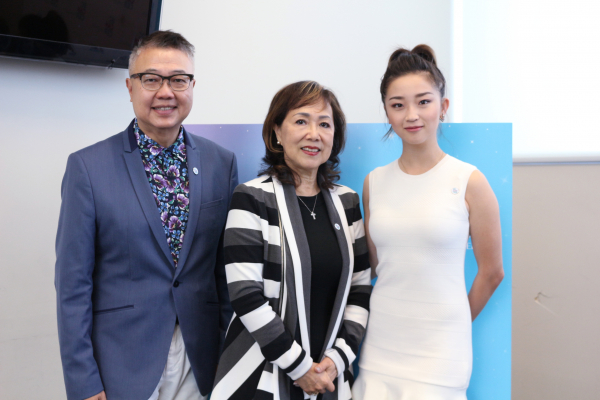 BC Cancer Foundation President and CEO Sarah Roth spoke to the value of the collaboration and presented a plaque of appreciation to President of Fairchild Media Group George Lee. The fund-raising focus of the gala is for surface-Guided Radiation Therapy, which helps to improve patient comfort, reduce exposure to radiation and minimize the harm done to healthy cells surrounding the tumour. In addition to the luxurious meal, renowned singer and cancer survivor Pancy Lau will also bring an extraordinary performance to the gala.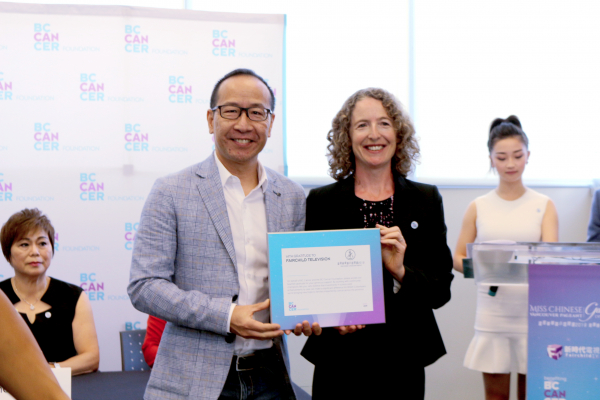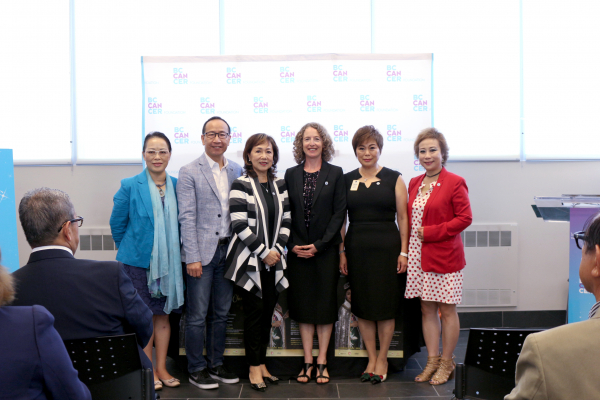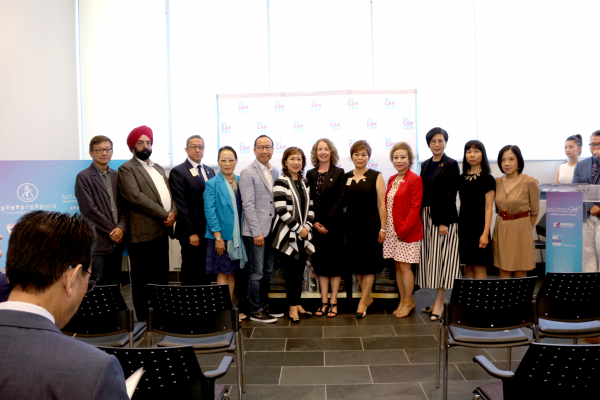 Miss Chinese Vancouver Pageant 2019 Gala Dinner will be held on December 4th (Wednesday) at the Vancouver Convention Centre. To make a donation or purchase dinner tickets, please check out https://bccancerfoundation.com/events/miss-chinese-vancouver-pageant or call 604-675-8000 (ext 7679).
Alice Lin, Maria Rincon and Erica Chui are looking for "The One"
2019-08-21
The recruitment process of Miss Chinese Vancouver Pageant 2019 is now in full swing.Last year's champion Alice Lin starred in one of the promo videos to share her inspiring pageant journey in hopes to encourage girls with dreams to build up their confidence and challenge themselves.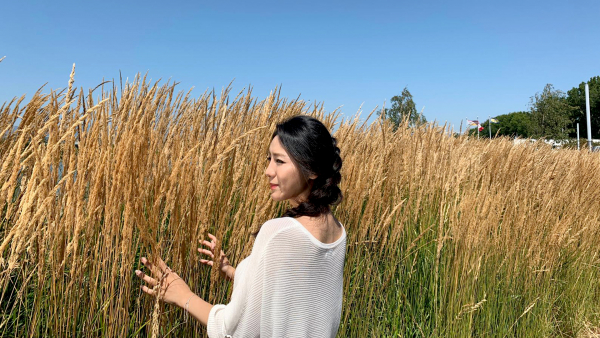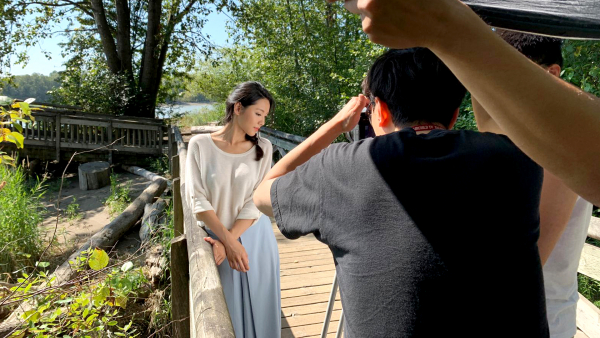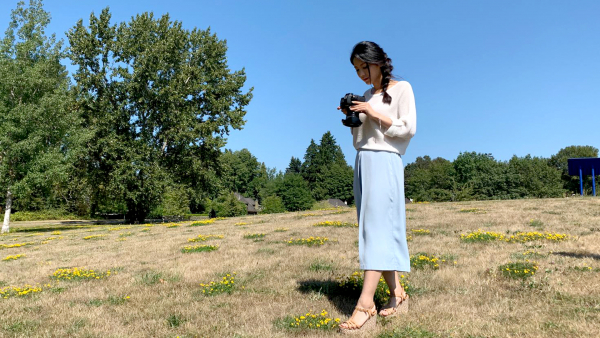 From different perspectives, Miss Chinese Vancouver 2016 and 2011 champion, Maria Rincon and Erica Chui showed how their experience at the Pageant was miraculously transformed into opportunities in other promos. After her successes in Miss Chinese Vancouver Pageant, Maria travelled overseas and has garnered outstanding achievements in the entertainment field in China. Even more encouraging, she will start her master's degree at the elite university, Tsinghua University with full scholarship this fall.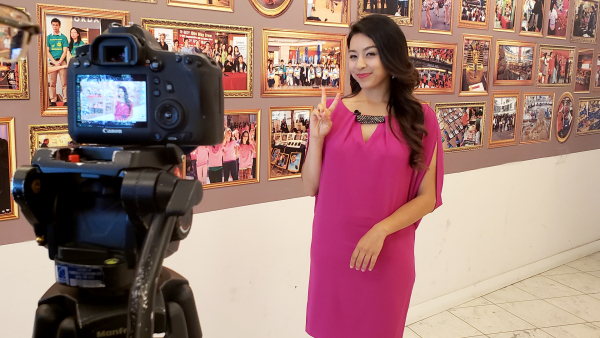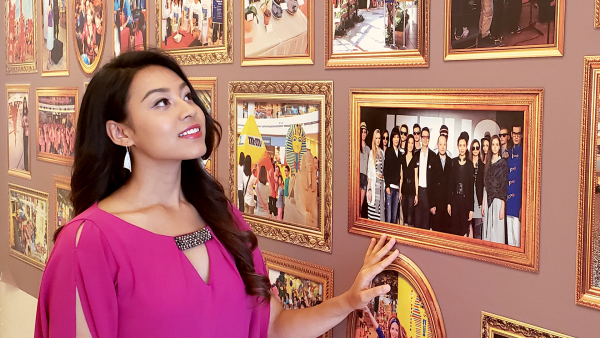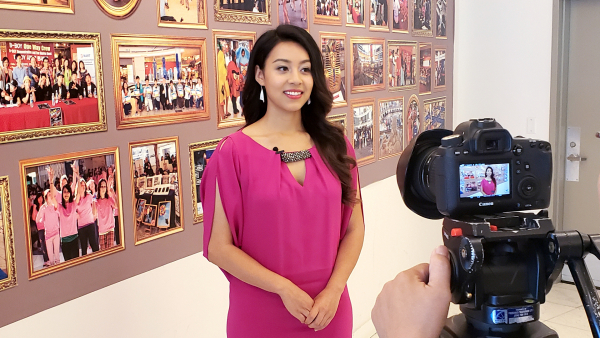 Also active in the entertainment industry is Erica Chui. After the Pageant, the once shy caterpillar has now blossomed into a beautiful butterfly, venturing off into the wonders of the world.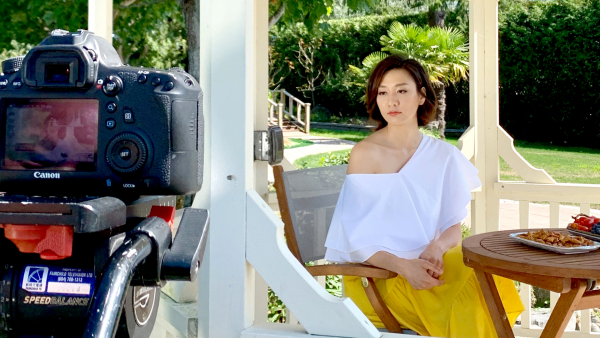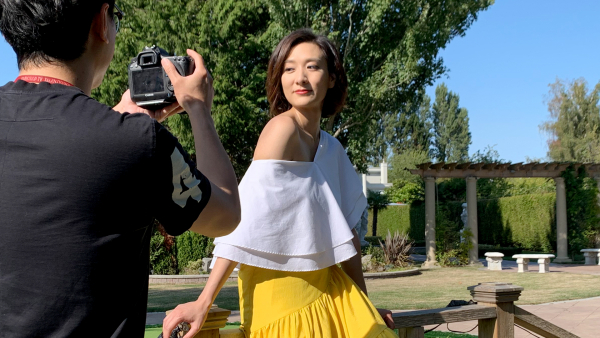 As Miss Chinese Vancouver Pageant steps into its 25th anniversary, we are waiting for your glorious debut so dreams won't only be dreams! Please submit your application today. The application deadline is September 13th (Friday) by 5pm.