Miss Chinese Vancouver Pageant 2019 Press Conference
2019-10-31
The highly anticipated 25th Miss Chinese Vancouver Pageant will bring forth 10 celestial beauties who shine bright onstage at the Final on December 4. In the midst of undergoing a specially designed training program with life-changing guidance from star instructors, the gorgeous young ladies made their first official grand entrance at the press conference. They manifested individual charm, confidence and the glorifying results of their hard work in the past months.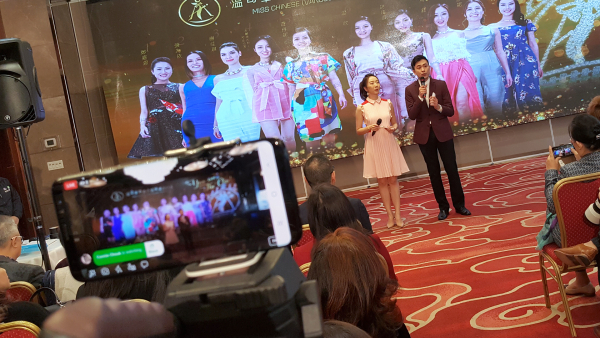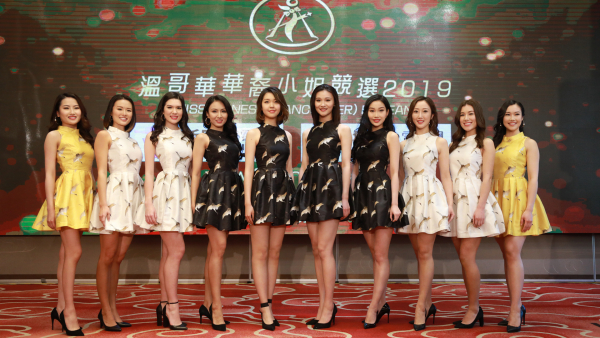 The press conference was conducted by 2 MC's, Chris Yuen and 2nd runner-up of last year's Pageant Rachel He. Returning to the press conference stage brought back sweet memories for the MCVP alumna. Chris and Rachel first invited this year's MCs at the Final, BChiu and Miss Chinese Vancouver Pageant 2017 2nd runner-up Tingting Niu onto the stage. The comedic star and fashion diva will partner with the well-rounded Delon Lew on show day to lead the 10 finalists through their challenges!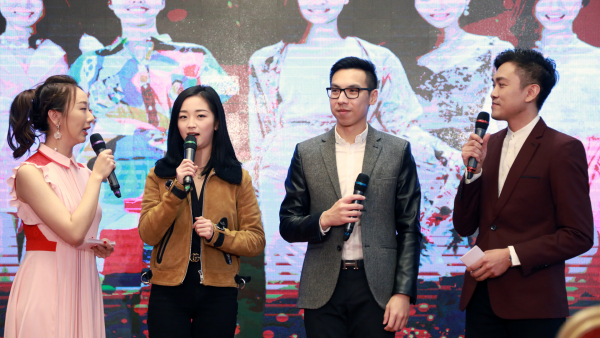 The press conference was kick started by a parade when the finalists emerged like a supermodel, wearing the trends and exhibiting individuality. After the catwalk, the contestants' look was transformed while they presented their first self-introduction to the public. Each of their unique characteristics complemented the theme "You Are the One" perfectly. The trendsetter #1 Winnie Z. has her goal nailed down as an internationally renowned fashion designer. #2 Candice Z. is passionate about singing and plans to make use of the Pageant platform to build her stage presence as a singer. Of Chinese and British heritage, the 19 year old #3 Angelina D. enjoys vlogging, editing and posting clips on her daily endeavors.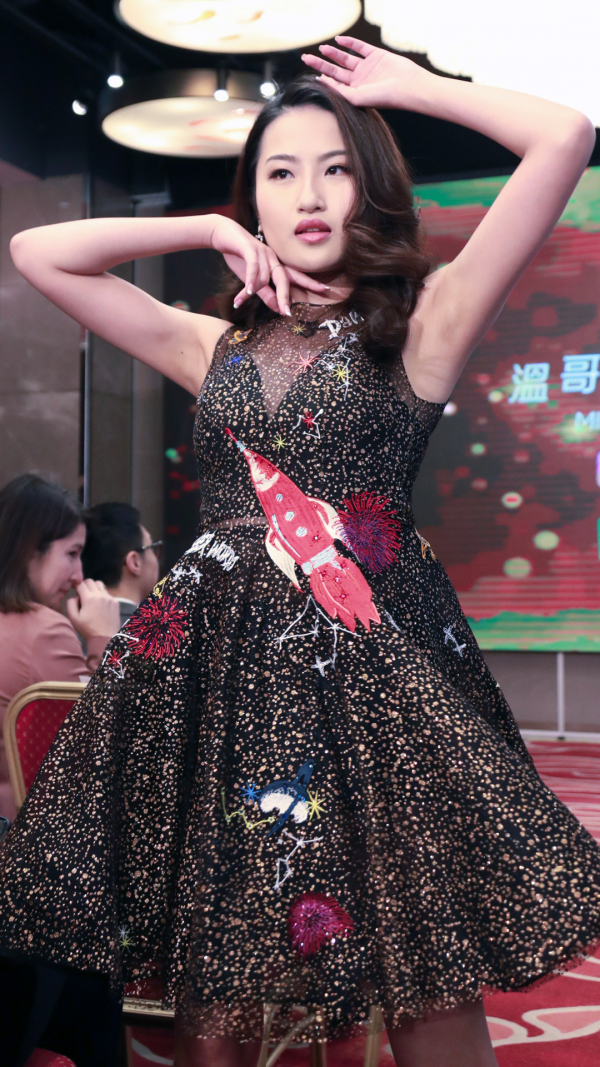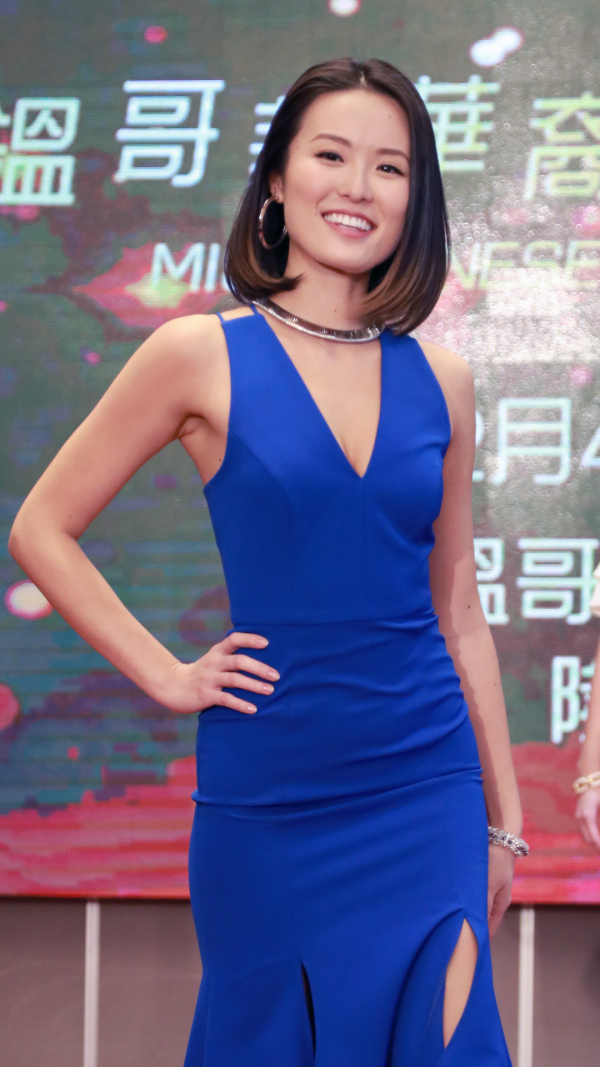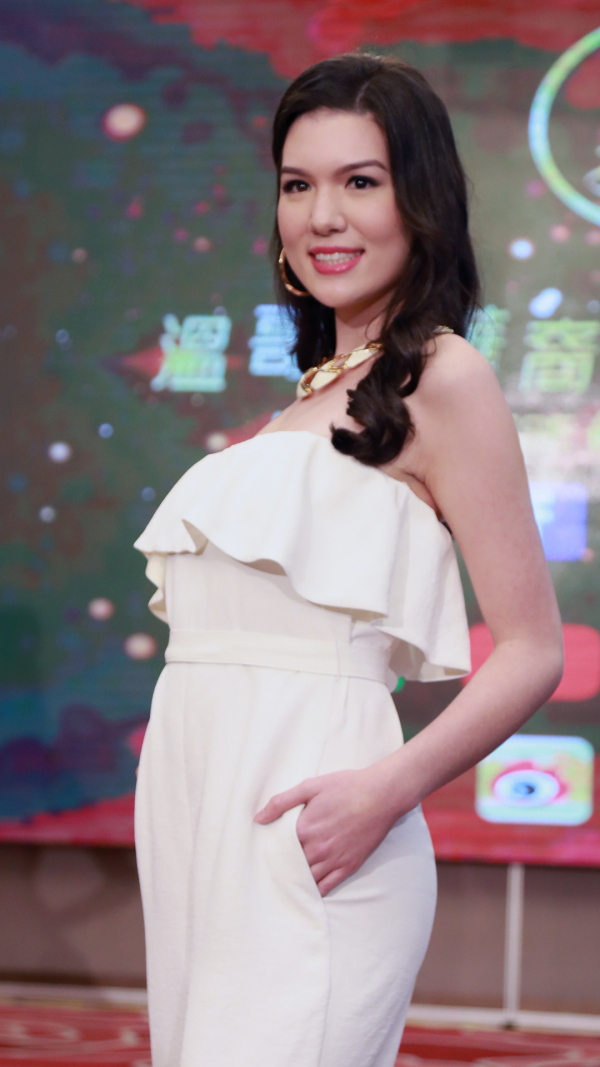 Originally from Uyghurs, #4 Gulzabira A. vows to become a lawyer. A graduate from Parsons School of Art and Design is the concept artist #5 Danni J. who loves to tell stories about woman through different art mediums. #6 Xin W. is an expressive art student who likes to challenge herself. In between her classes, she takes on part-time modeling and other art-related jobs. #7 Victoria Y. enjoys expanding her horizon through reading and her aurora emits a unique kind of traditional beauty.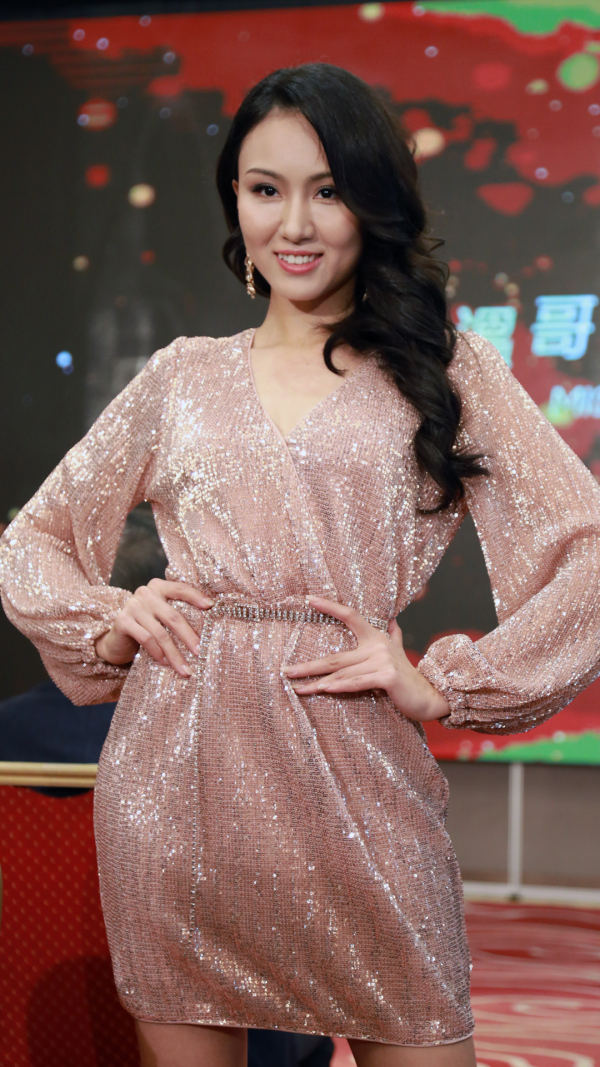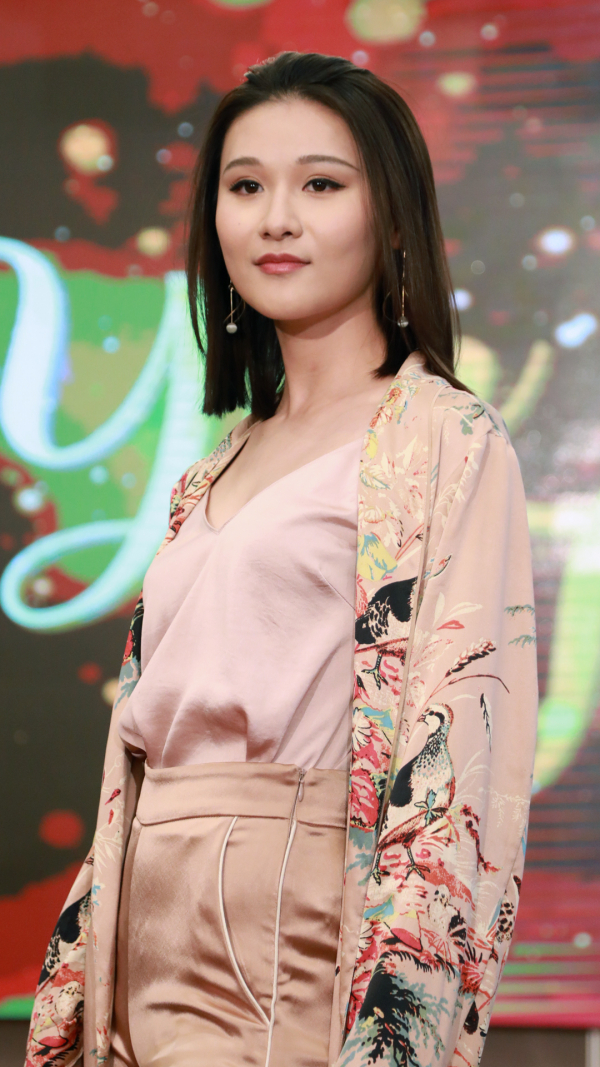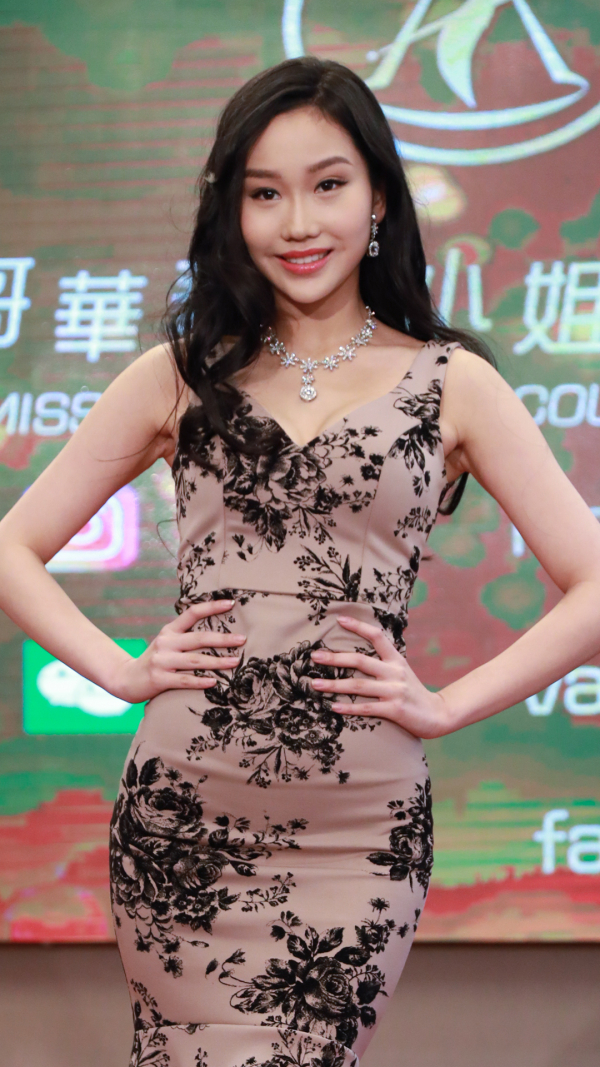 The gorgeous and strong-witted #8 Maoer M. is a modern power woman who single-handedly created her own business in Canada. Of Chinese and Belgium descent, #9 Jennifer P. grasped the working opportunities in both Hong Kong and Shanghai; to broaden her horizon. #10 Andrea W. was born and raised in Calgary. Her sweet appearance hides her explosive talent as a karate black belt achiever.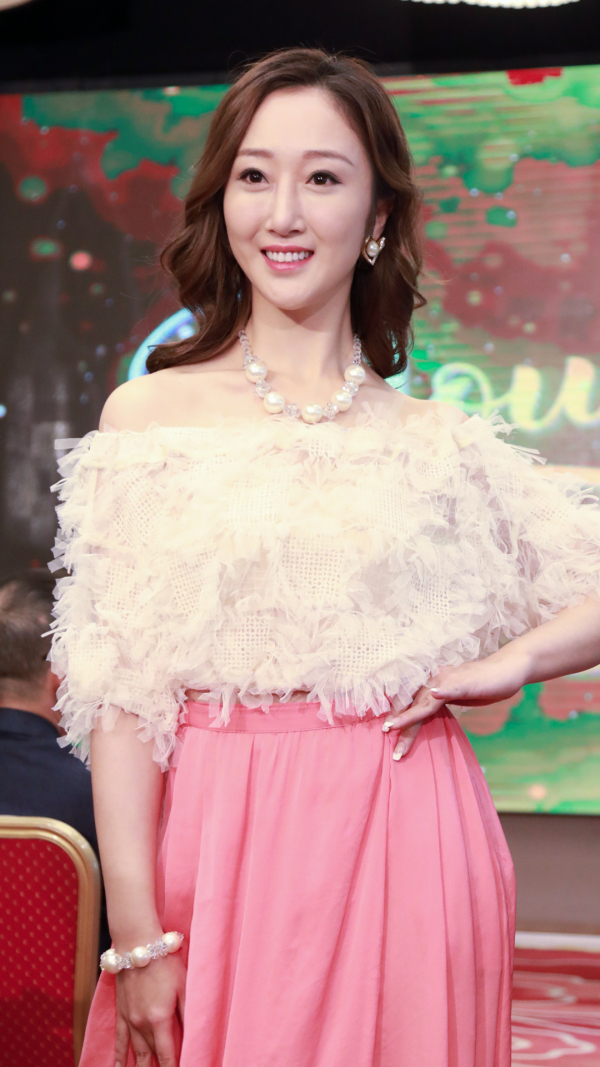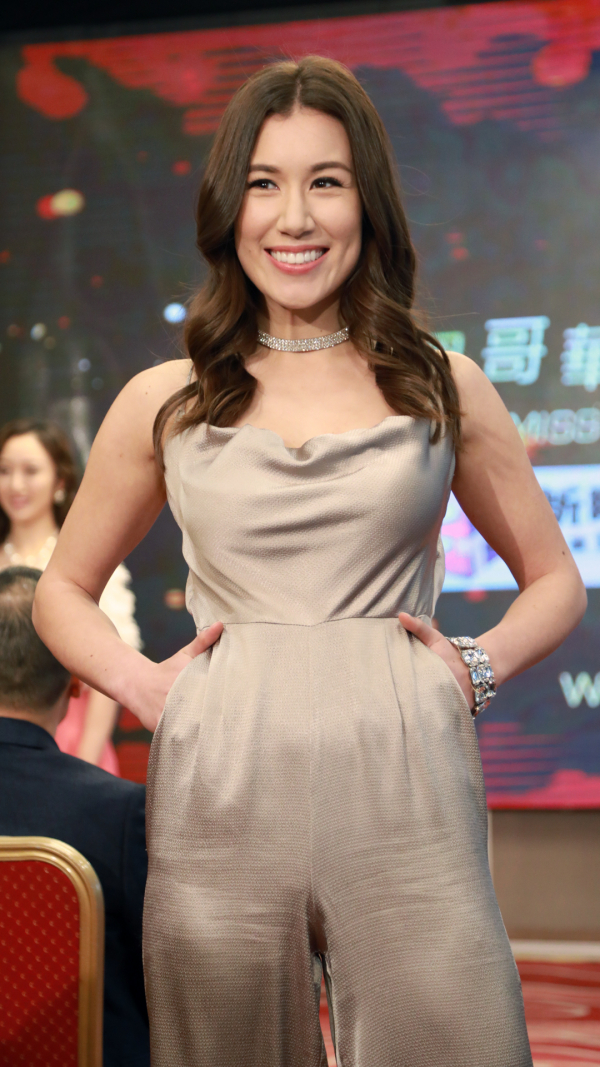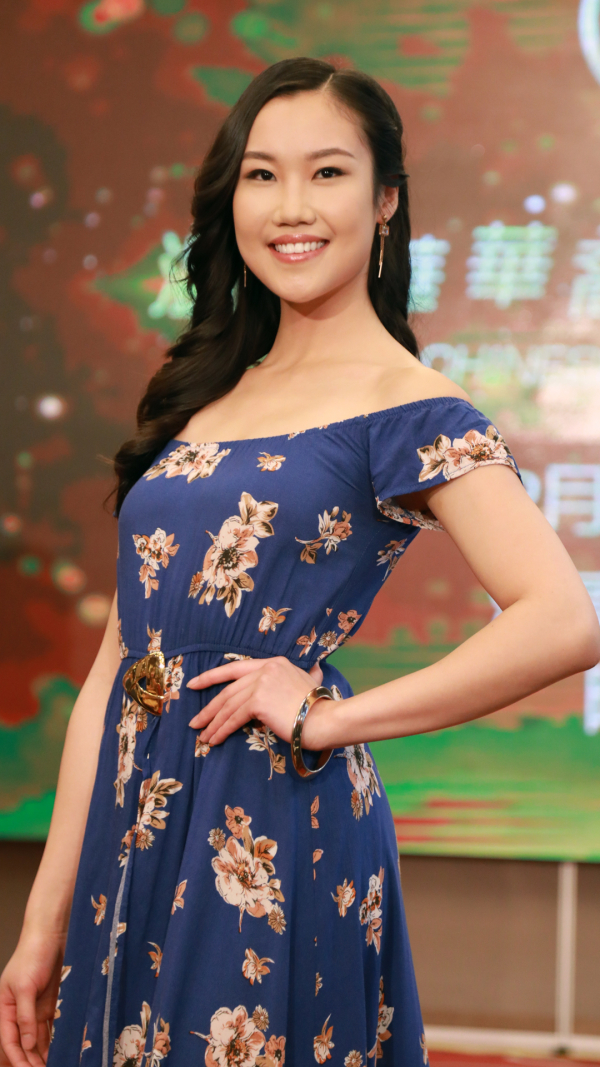 The rising star from Hong Kong TVB Matthew Ho will be gracing the stage at Miss Chinese Vancouver Pageant 2019 as Special Guest Performer. Matthew's marvellous performance in A General, A Scholar And A Eunuch landed him multiple main drama roles, among which Life on the Line won him "Most Improved Male Artiste" at the TVB Anniversary Awards. His appearance in Big White Duel further enhanced his positive image. Recently, Matthew partnered with his on-screen girlfriend, Rebecca Zhu, in an upcoming production Big Sauce Factory to continue unfolding their unfinished love story. The audience cannot wait to appreciate the romantic encounter between Matthew and the 10 charismatic young ladies on the final stage.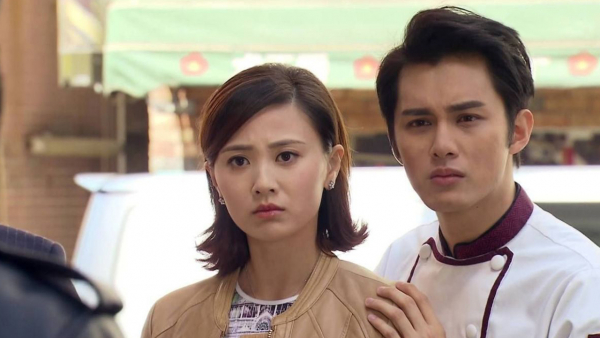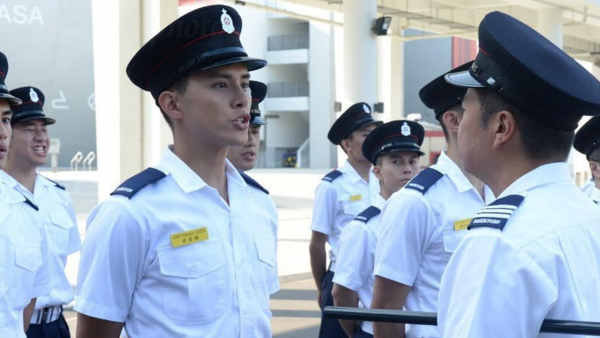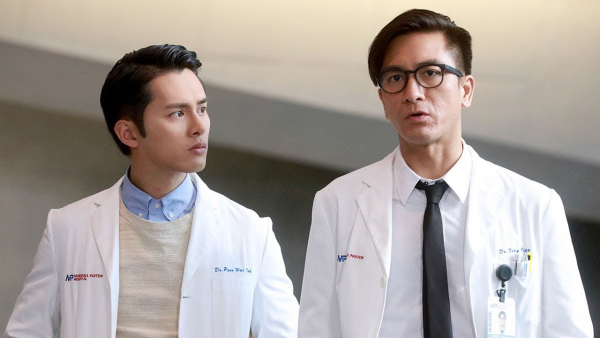 The prestigious Miss Chinese Vancouver Pageant has always attracted spotlights from international media.TVB Entertainment News has assigned a reporter to fly all the way from Hong Kong to capture this special moment and introduce the contestants to overseas viewers.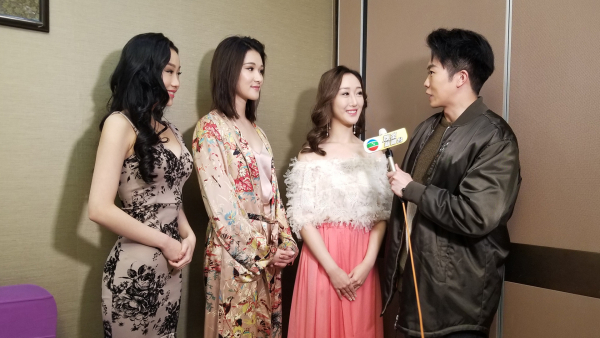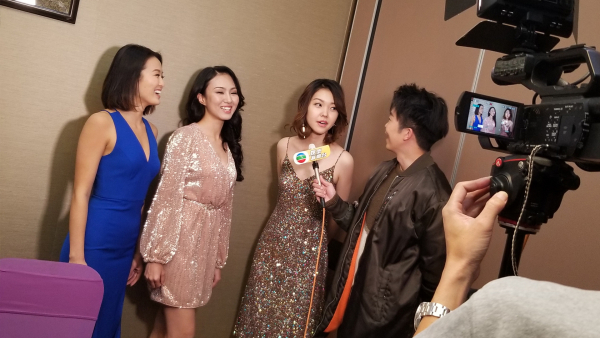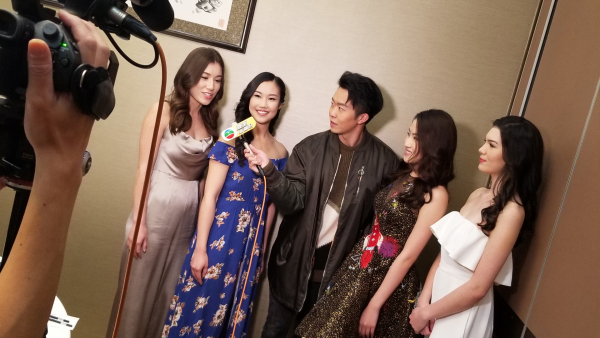 Fairchild TV is honoured to invite professionals from different sectors including celebrity chef Denice Wai, renowned Taiwanese artiste Kelly Kuo, dance choreographer Chengxin Wei, 2018 and 2019 World Natural Bodybuilding Champion Kenneth Lo and one of Canada's Immigrant Award winners Marquis Lung to form the judge panel. They will be bearing the responsibility of choosing winners for the following awards: Champion, 1st runner up, 2nd runner up, Beauty Court Sparkling New Star Award , Vancouver Laser and Skin Care Most Charming Award, Luk Fook Jewellery Miss Photogenic, Richmond Anti-Aging Clinic Best Complexion Award, 3 Fish Best Posture Award and Pure Heart and Spirit Award.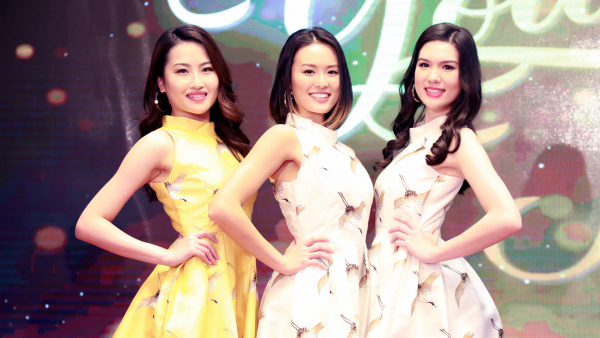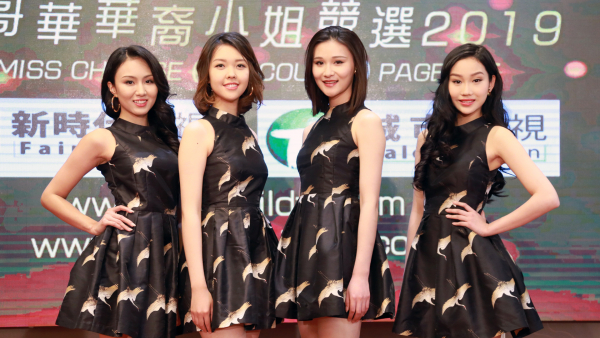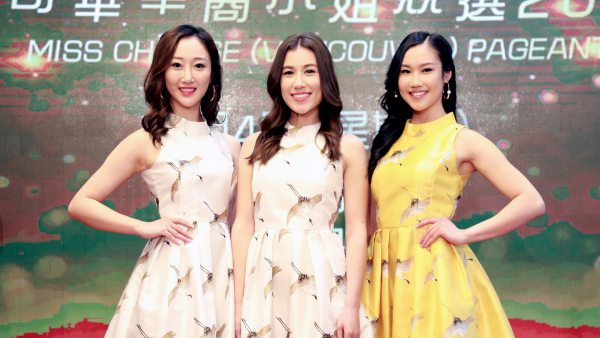 As a continuation of the Miss Chinese Vancouver Pageant legacy, Fairchild TV is donating the Pageant production to a different charity organization as its entertainment for a fund-raising gala. This year, Fairchild TV has named BC Cancer Foundation as the beneficiary of the annual MCVP Gala Dinner to raise fund for the surface-Guided Radiation Therapy, which helps to improve patient comfort, reduce exposure to radiation and minimize the harm done to healthy cells surrounding the tumour.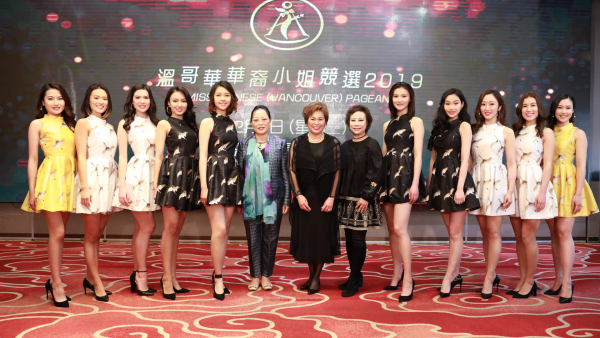 Miss Chinese Vancouver Pageant 2019 will be held at the Vancouver Convention Centre on Wednesday December 4th and aired on Fairchild TV, Talentvision, www.fairchildtv.com and www.talentvisiontv.com at 7:55pm. To find out more, make sure to watch out for the MCVP segment of What's On on Sunday at 7:40pm and Asian Magazine on Saturday at 8:00pm PST and 11:00pm EST. You can also visit MCVP Facebook page and Instagram for updated news.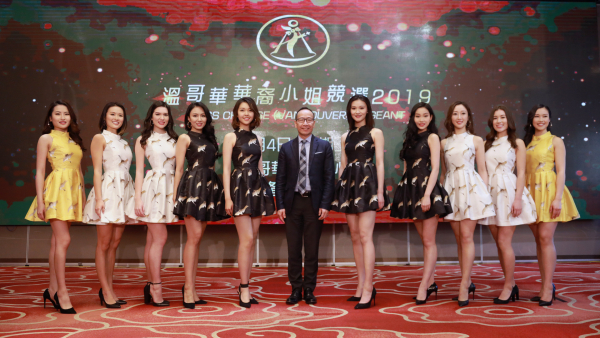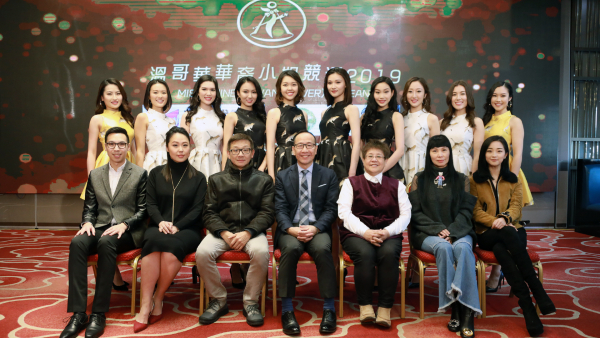 Miss Chinese Vancouver Pageant 2019 – You Are The One!
2019-08-19
Entering its 25th year, Miss Chinese Vancouver Pageant has been a milestone for countless young ambitious hearts to realize their dreams in the artistic world. Previous MCVP winners like Bernice Liu, Linda Chung, Leanne Li, Eliza Sam, Gloria Tang and many more have risen to stardom through this glamorous platform. Impressed by their success, a number of talented ladies strived to follow their footsteps, first to be crowned Miss Chinese Vancouver, then embark on a victorious path.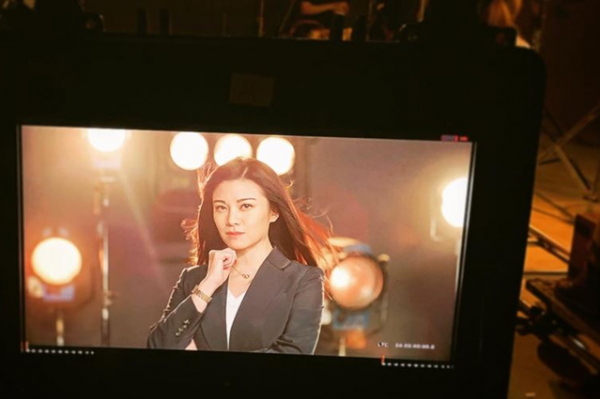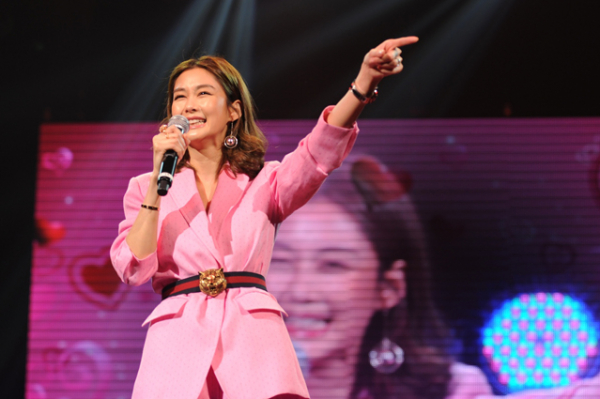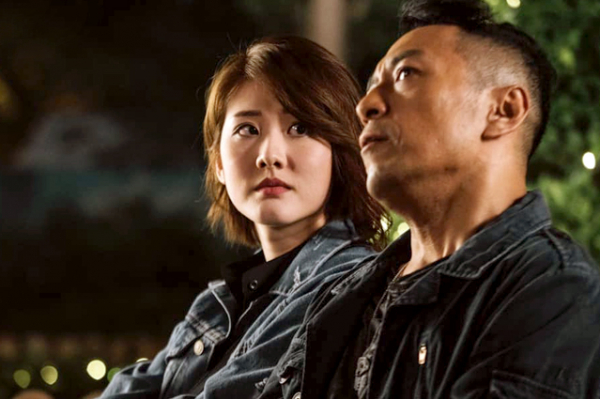 In 2005, elite student Crystal Li was a research assistant prior to spontaneously auditioning for the Miss Chinese Vancouver Pageant. Her continuous hard work and determination won her the championship, opening up even more opportunities at the same time. Crystal's perfect figure and gracious manner immediately earned her a modelling contract with one of the top entertainment companies in Taiwan. MCVP's intensive training also paved the way for her to transition easily to the MCing field later. Crystal is presently one of the much sought-after hosts, appearing in multiple events like product launches, gala dinners and business functions. As a mother, Crystal regularly shares personal photos, updating the public on her loving family as well.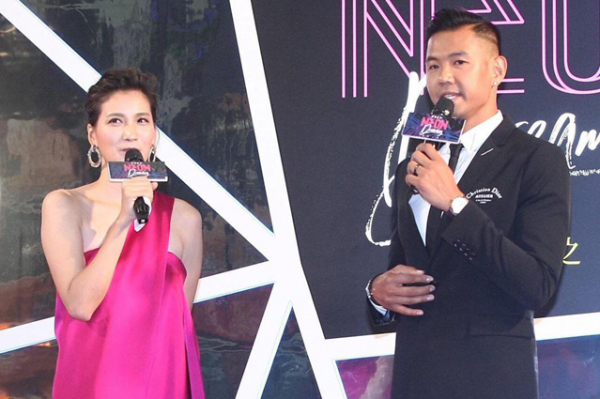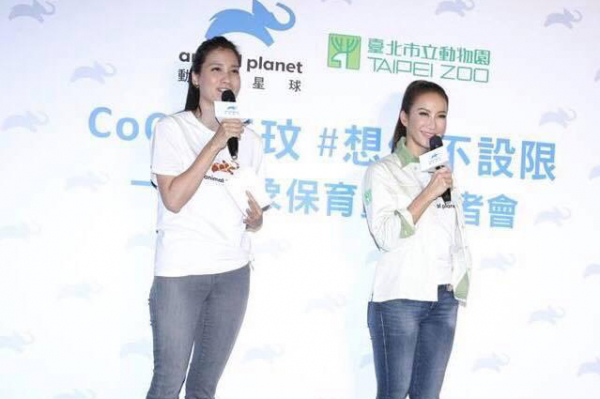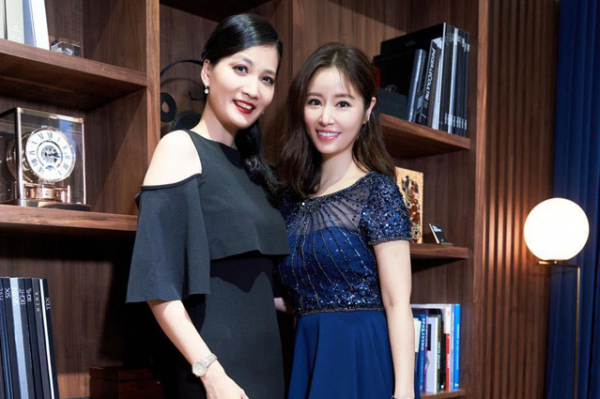 The shy Erica Chui was encouraged by her family to send in an application. She soon conquered her timid personality and captured the title of Miss Chinese Vancouver 2011. The constant media exposure and training at MCVP equipped her for a career launch in the Hong Kong entertainment industry shortly after. Erica always shines with confidence now as evidenced by her outstanding performances as culinary program host, TV commercials model, and as an actor in dramas and movies. For the very first time, she took on a role in an historical drama in China but managed to overcome the language barrier by practicing Mandarin meticulously, hoping to showcase an elevated version of herself.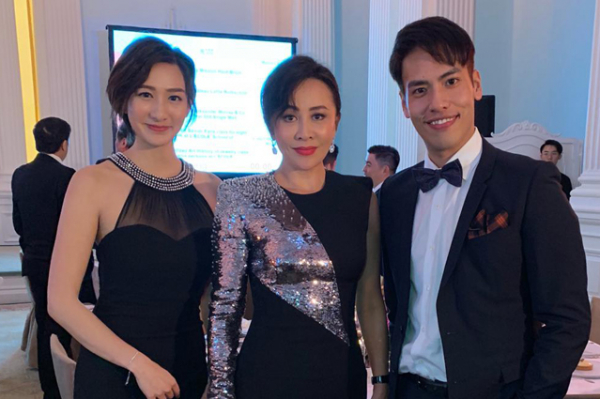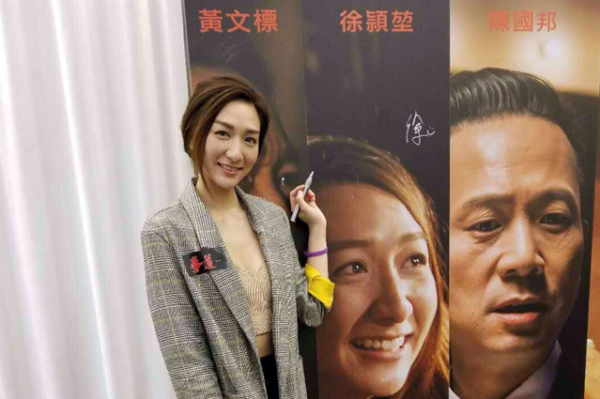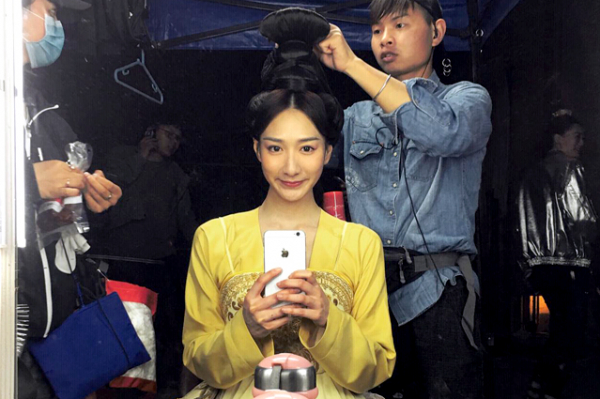 Half Chinese and half Columbian, Maria Rincon had always aspired to dancing and performing. Winning the MCVP 2016 title brought her closer to her goal as a host for special events. Fluently bilingual in Chinese and English, Maria was actively participating in charitable events as an MC. In recent years, she shifted her work base to China and has made appearances in China Hunan TV Official Channel and China Central Television as a Chinese Canadian program host. An enthusiastic learner, Maria decided to further her study earlier this year. Her intelligence won her a full scholarship at the prestigious School of Journalism and Communication, Tsinghua University. She will be starting her 2 year masters program in fall.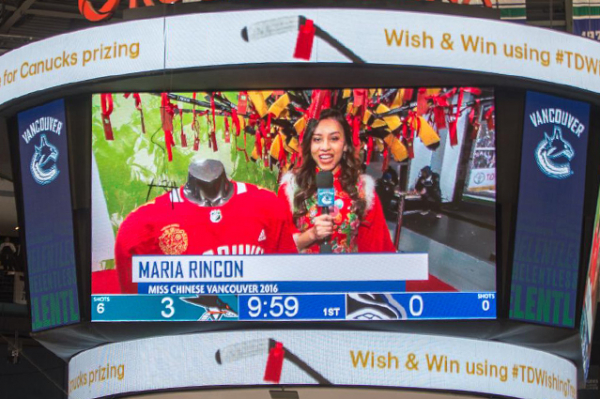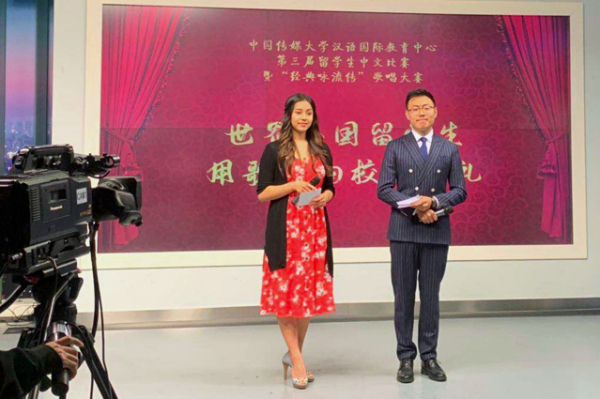 15 years have passed in a blink of an eye. The Miss Chinese Vancouver 2003 and Miss Chinese International 2004 Linda Chung has advanced from a young and bubbly girl into an elegant goddess. She is now entering another stage of her life, focusing on raising her family. With her outstanding achievements in the film and television industry, Linda always remembers Fairchild TV as the starting point of her glamorous journey. Just last year, she accepted an invitation as a judge at the Miss Chinese Vancouver Pageant 2018 with pride and witnessed the crowning of another of her successors. Now a mother of two, Linda just released a new song "Mommy I Love You So" to express her unconditional love for her daughter. Apart from writing the music and English lyrics, she also took the producer's seat. Adding this personal touch to the video meant a lot to the whole family indeed. Linda will be releasing more works shortly in preparation for her Southeast Asia concert next year.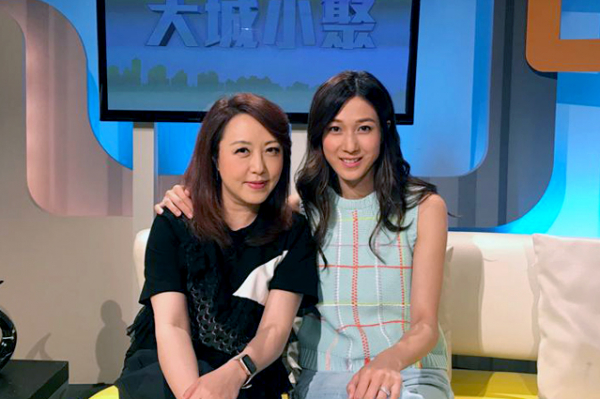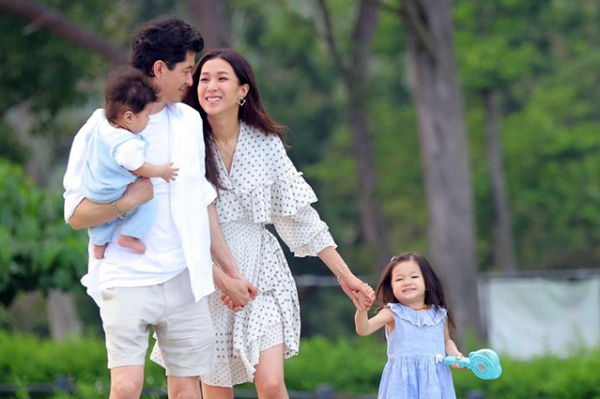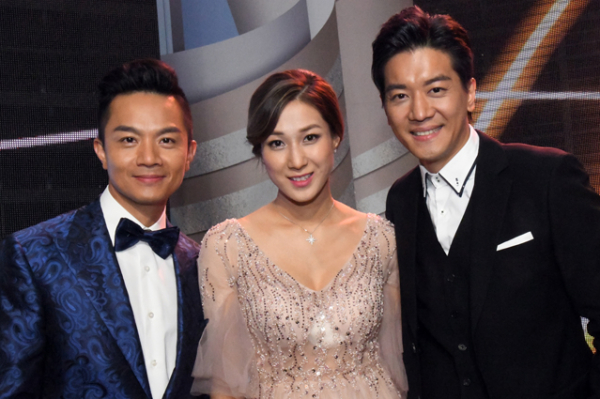 Miss Chinese Vancouver 2017 Cheryl Ng was often likened to Linda Chung by the media. Subsequent to winning the crown, she participated in various charity events as a goodwill ambassador. During the competition, Cheryl was determined to help people in need and raise awareness on animal rights. The kind-hearted beauty has never ceased to devote time in community works and advocate for animal well-being since then. She collaborated with a local stray dog foundation on a project to educate the general public on the importance of protecting animals from harm and giving them a permanent home. On the other hand, the Pageant training had also provided her with abundant on-screen experience. Joining the Fairchild TV family as a "What's On" host the following year was just the way to go.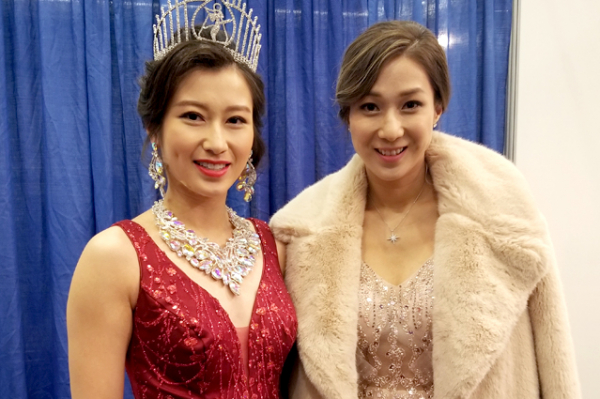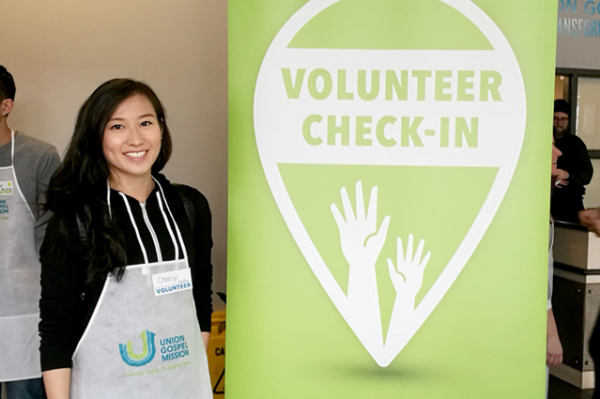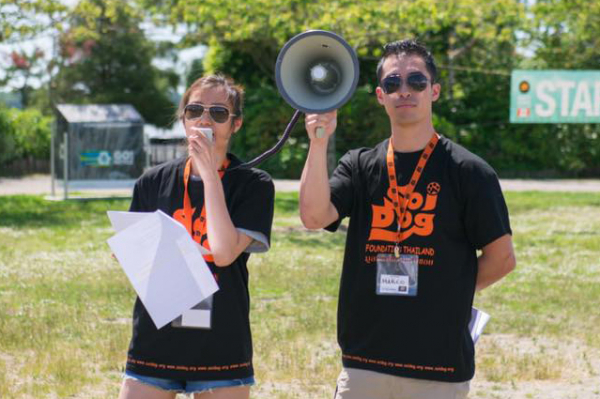 Shortly after the Pageant, the talented and beautiful Miss Chinese Vancouver 2018 Alice Lin instantly landed multiple commercial jobs, attended ribbon cutting ceremonies and dedicated time and effort to promote multiculturalism at various events. Her phenomenal performance at the Miss Chinese International Pageant left a lasting impression to senior executives at TVB, subsequently earning her an artiste management contract with the entertainment giant. After fulfilling her duties as Miss Chinese Vancouver, she will be relocating to Hong Kong for her acting career debut. Her previous pageant stage experience and training will be a good solid foundation for her road to stardom.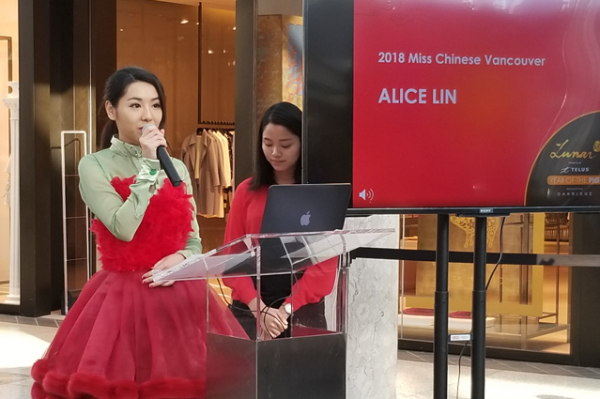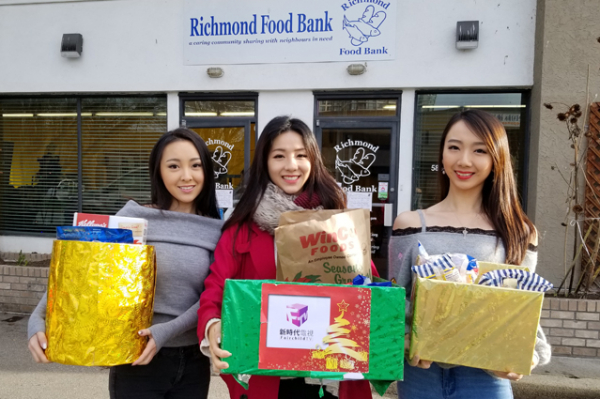 All these extraordinary ladies made a crucial decision by taking a leap of faith which changed their lives forever. They are all champions of Miss Chinese Vancouver Pageant. This year, "You Are The One"! Miss Chinese Vancouver Pageant 2019 recruitment has officially started. The application deadline is September 13th (Friday) by 5pm.